Dear Insane Children, 
There's so much going on, I don't even know where to start!
New Artist Joins The Asylum
Dario Marzadori is a freelance concept artist from Italy who produces lovely illustrations with an emphasis on locations, architecture, and "things." 
His test sketches were focused on the Queen's Castle and turned out great (main images above). These contain the kind of detail I like to see when we start thinking about the actual 3D assets used to build our worlds. 
We'll task him with illustrating the various environments, buildings, dungeons, and castles of Wonderland. And I think you'll agree his style is quite fitting…
Everyone, please give an Insane Welcome to Dario! 
Your support is what makes his involvement possible. Yay! 
Enamel Pins – Final Selection
We're going with the following pin selections based on your feedback: 
And…

We need to send these designs to the factory so they can tell us what sort of adjustments might be needed (size/complexity of design) in order to produce samples. 
We'll update you on that process as it moves forward. 
Crowd Design Session
We'll have another session tomorrow at 6PM PST (Monday, December 2nd).
As usual, this takes place on our Super Secret Discord Server. 
Did you know that just by being on our Discord Server you're automatically 57% more interesting than anyone not on our Discord Server? It's true. 
Want to become 57% more Interesting? Follow THIS LINK to learn how!
During this session we'll discuss the following topics: 
1) Year-end review and Q&A. Where are we? Where are we going? 
2) Latest narrative update review – check out THIS post and THIS post to get caught up on everything. 
And even if you can't make it – leave your Questions and Feedback in the comments below. We'll address those during the Sessions – and you can hear the answers when we post the Design Session to YouTube (after the fact). 
Font Lord Says
We're sending out 500+ Art Prints in December! And because it's near the holidays we need to remind you of the Dangers of December! During this special month, there's a higher chance of the following: 
Parcels getting lost in transit. 
Parcels getting damaged in transit. 
Parcels being stolen by Porch Pirates upon delivery. 
There's not much you can do about the first two – but if you suspect something we've sent you has gotten lost – PM US 
Did you get a damaged package from us? We'll replace it if you PM US 
About the Porch Pirates – try to make sure you check your tracking, make sure there's someone home to take delivery, ensure your delivery area is monitored, etc. And if you suspect something was stolen – PM US 
Just a reminder, this is the Art Print going out for those of you who were at $75 in November (charged on ~Dec 5th) – behold! "Throne Room"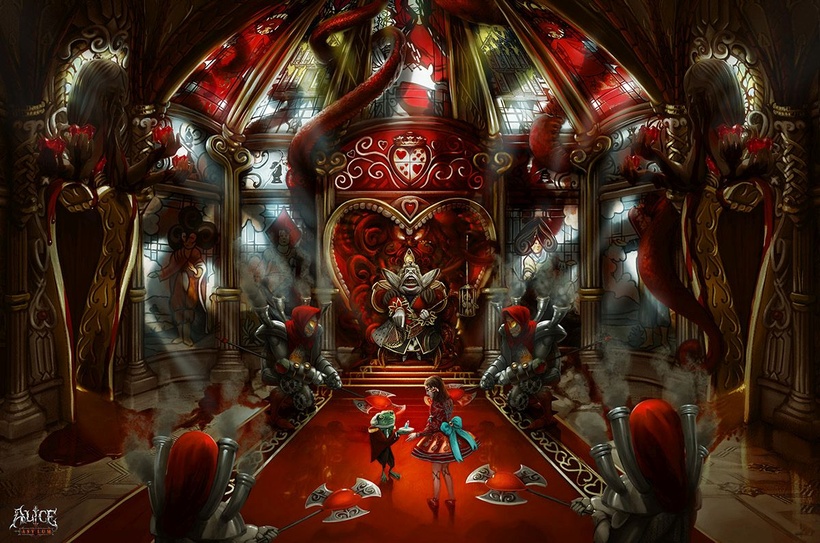 And also… the Art Print for December (charged on ~Jan 5th) is "Blade Face" AKA "Looking Into The Shadows" – one of my favorites! 
Lastly, Font Lord says that, as usual, "Surveys are coming!" 
Live Stream is BACK 
FINALLY, we'll have another YouTube Live Stream this week. 
If you have Questions or Feedback you'd like addressed during that, please leave them in the comments below (and try to mark them as such). 
I'll send out a link for the Live Stream in a post tomorrow or the next day. 
See you tomorrow!
From Shanghai with Stuff,
-American