Dear Insane Children, 
I've begun the return trip to the kickoff point at Yacht Haven Marina on Phuket for the start of Pirate Jam 2020. My days leading up to the event have been spent in quiet anchorages off the beaten path where I've done prep work for the event while keeping a close eye on the global coronavirus situation. These are Strange Days indeed. 
If you'd like a sobering overview of where the world currently is in relation to the virus, I highly recommend THIS ARTICLE over at The Atlantic. The basic message is that containment has thus far helped to slow the spread but that a global pandemic is now pretty much guaranteed. And that the negative effects of that spread are now mostly a function of how prepared a particular country (and individuals) might be for the inevitable arrival. It's no longer just a "China problem." 
For my part… I don't think this is an end-of-the-world scenario but it will most certainly have a global impact on everything – manufacturing, shipping, finance, and more. The world's on-demand supply chain just isn't built for this sort of event. 
I'm curious to hear from you – what's the situation where you live? Are people talking about this? Or does it still seem like some distant non-issue? 
In The Land Madness – The Insane Child is King
Our team have recently re-worked the concept for The Knave (servant of The Queen of Hearts). 
I sent the following directions to Omri: 
An Insane Child is just a representation of one of the children from the Asylum… but in Wonderland.
Imagine that the Asylum contains a boy bigger than the others. He's broken. He's a bully. Everyone avoids him.
Now he finds his way into Alice imagination (Wonderland) and represents a figure from The Queen's Court.
So take an Insane Child (use the original game style of them – Ken's "bobble head" children are dumb). Dress him as a member of the Queen's Court. Keep the scars and maybe a bit of the head gear (clamps, etc) that define him as someone from the Asylum.
And the result is the Insane Child Knave from Norm (picture above). I really like this character! 
What do you think?
Note: Sorry, Ken, for calling your Insane Children bobbleheads "dumb" – to expand on that in a more mature language: I felt like that was a stylistic choice (borrowed from Mark Ryden, etc) which wouldn't age well. There was a period in time when "put big heads on everything" was original and fun… but that time has passed. Am I the only one who thinks this?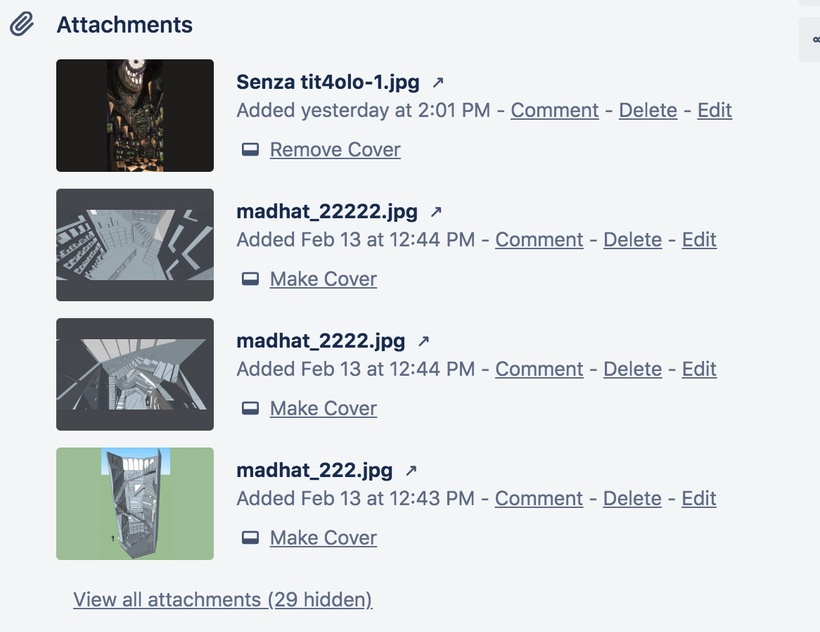 There are tons of new bits of art I'd like to share with you but these files are so huge that it's taking 30+ minutes to download even one. I'm hoping that someone on the team will create a collection of these images in a smaller format (keep them less than 1mb!) and link me to those. 
A lot of new art from Dario in there and based on the thumbnails everything is looking really amazing. Here's one that I did manage to download and resize… 
This is Hatter's laboratory and observatory from the Bargaining Stage. Really impressive!
Arg, Mateys!
Expect to see a few more updates related to Pirate Jam as I switch gears to focus on that event. It runs from March 2nd to the 12th. And I then (hopefully) head back to Shanghai on the 14th. 
Once back home I have tons to catch up on. Yan is busy getting everything ready for Mysterious Makeup and I need to give her some support. Lots of Business Development to catch up on. And, of course, getting back into the grove with work on pre-production for Asylum. 
I hope all of you are happy and healthy. And I want to thank everyone for sticking around during this strange time. We'll get through this. And the world will get through this. And I hope… well…
Life has taught me that everything comes in cycles. The best experiences, projects, and periods of time are always proceeded by "tests." We set our sights on a goal and put effort into achieving it. But just before we're able to grab the prize, The Universe says, "Are you sure you've earned this?" And it throws one final boss battle into the arena. 
I'm trying to view all the turmoil we're seeing right now as the Big Test prior to the start of the next positive phase. 
So I hope that we all manage to keep our heads down, our goals in focus and that we weather this storm to come out the other side into a world of blue skies, white puffy clouds, and sunshine. Who's on board? 
As pirates are fond of saying: Hold Fast!
From Chaos with Love, 
-American