Dear Insane Children, 
Just a quick note to let everyone know that I appreciate your well wishes. Seems your prayers worked or something – because the typhoon came and went. It veered off sharply as it approached Shanghai. And is now out swirling around over by Japan. Yay. (I mean, not "yay" for people in Japan, but "yay" for me and my family). 
Now… there WILL BE a LIVE STREAM this week. 
twitch.tv/americanmcgee is the place to be 
(it will also simulcast on YouTube but you can't win prizes there, so, … why?)

Plenty to review and discuss. 
Check out these Jabberwock fight scene close-ups from Adam…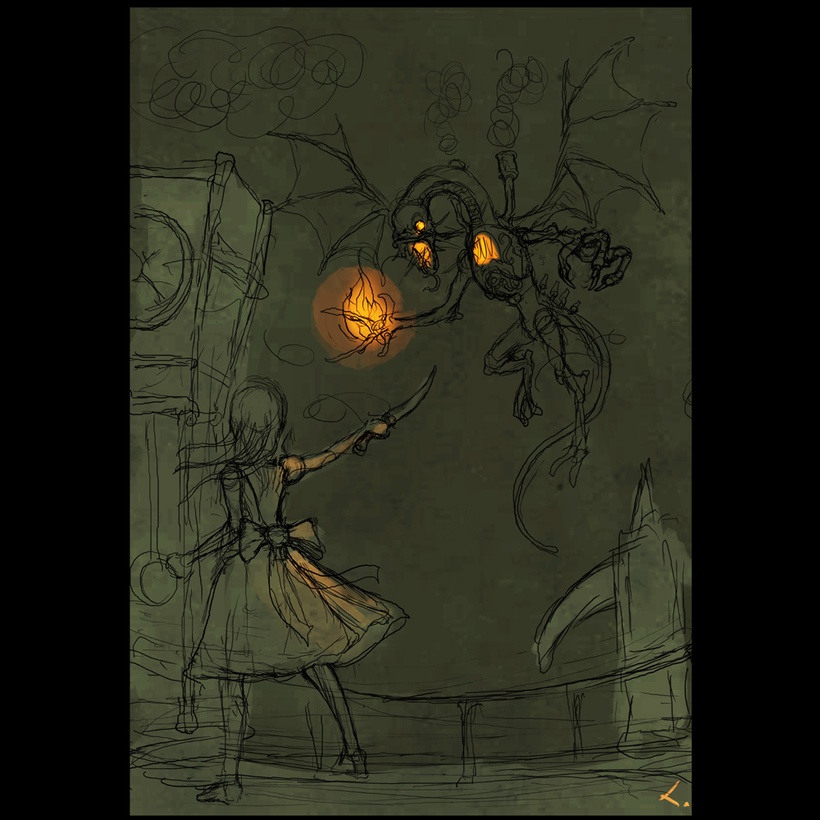 And let us know in the comments below… which version you prefer – A, B, C, D. 
And we'll see you on the live stream later this week!
From Shanghai with Rawr!
-American