Dear Insane Children, 
We've got a live-stream scheduled for this week – Thursday, November 29th at 10AM Hong Kong Time. That's at 6PM on the 28th in Los Angeles. 
Hit THIS LINK to set a reminder. 
During this week's live-stream we'll celebrate the completion of manufacturing on "Out of the Woods" and will give away copies of the games as PRIZES. 
We've also fixed our audio issues (promise!) and won't be assaulting your ears with microphone madness. Apologies to those of you who suffered through that last week! 
Out of the Woods – Shipping Soon!
If you were a backer of Out of the Woods on Kickstarter or pre-ordered it via Backerkit, please contact us if you need to update your shipping address. You can still pre-order the game via that Backerkit link. And I'll add it to the Mysterious shop for live-sales once all the games have arrived at the warehouse in Shenzhen (should be early next week). 
VERY HAPPY to finally be finished with the creation and manufacturing of THAT! We learned a lot of interesting lessons along the way… let's see how the finished product is received, then we might think about doing another physical card game!
Crowd Design Meeting
We're putting together plans for the first-ever Discord-powered Alice: Asylum Crowd Design meeting. That's schedule for next week on December 4th at 10AM (Hong Kong Time) which is Dec 3rd at 6PM for those of you in PST. Before the event I'll post more details on how we're connecting, format, etc. 
The basic idea is that myself, Martin, and our Mod team on Discord will go live in a voice channel which everyone can listen-in on. Everyone will have the ability to write feedback into a text channel which we'll monitor for interesting comments. We will also have the ability to bring "live" guests from the chat into the voice channel – where we might brainstorm or seek clarification on an idea. 
We're working from a page on the Asylum Wiki which contains tons of Community Ideas. The goal is to review these ideas one by one – then decide whether to Pass, Kick Down the Road, or Approve for inclusion in the design wiki. 
The session is scheduled to last for an hour and we'll give ~5 minutes to each design suggestion. 
This is a first-attempt and so will likely feature lots of mistakes and learning. But I do hope it will eventually turn into a method we can employ on Asylum and the other games which are lurking in the pipeline.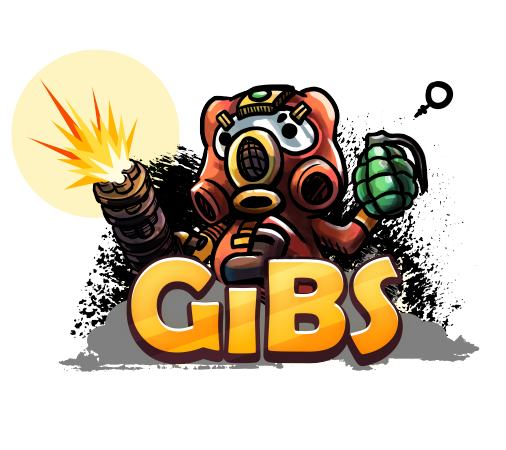 OTHER GAMES?
Yeah, we're working on a couple of other concepts. These are all in the pipeline which would lead to the creation of a new (Thailand based) studio and the eventual development of a new Alice game. Included in that pipeline are a digital-game version of "Out of the Woods" and…
Do you like cuteness? Gore? Subtle satanic-DOOM-like references? Post apocalyptic dystopian techno horror? Canabalistic techno-zombies? Did I mention the cuteness? Well… get ready for "GIBS!"
Actually, we have no idea what we're calling this thing just yet but "GIBS!" will work for now.
Push The White Rabbit
Don't forget we've adjusted the next Patron Goal to unlock the White Rabbit Plush. While our Patron numbers are growing at a steady pace in response, we can still use YOUR help to spread the word.
Please, take a moment to post an image of this cute little guy on your social media feeds – Instagram, Facebook Pintarest, Twitter, etc. Let everyone know we need their help to unlock this wonderful new physical reward!
Alright, I have pirate thing to plan, mateys! Shiver me timbers, it's getting busy around here!
From Shanghai with Arrrrg,
-American (Lulu's napping)