Dear Insane Children
Font Lord here, with just a teeny tiny reminder about next month's print.
(And I definitely didn't just post up the wrong monthly image 10 minutes ago and delete the post)
RINGMASTERS !!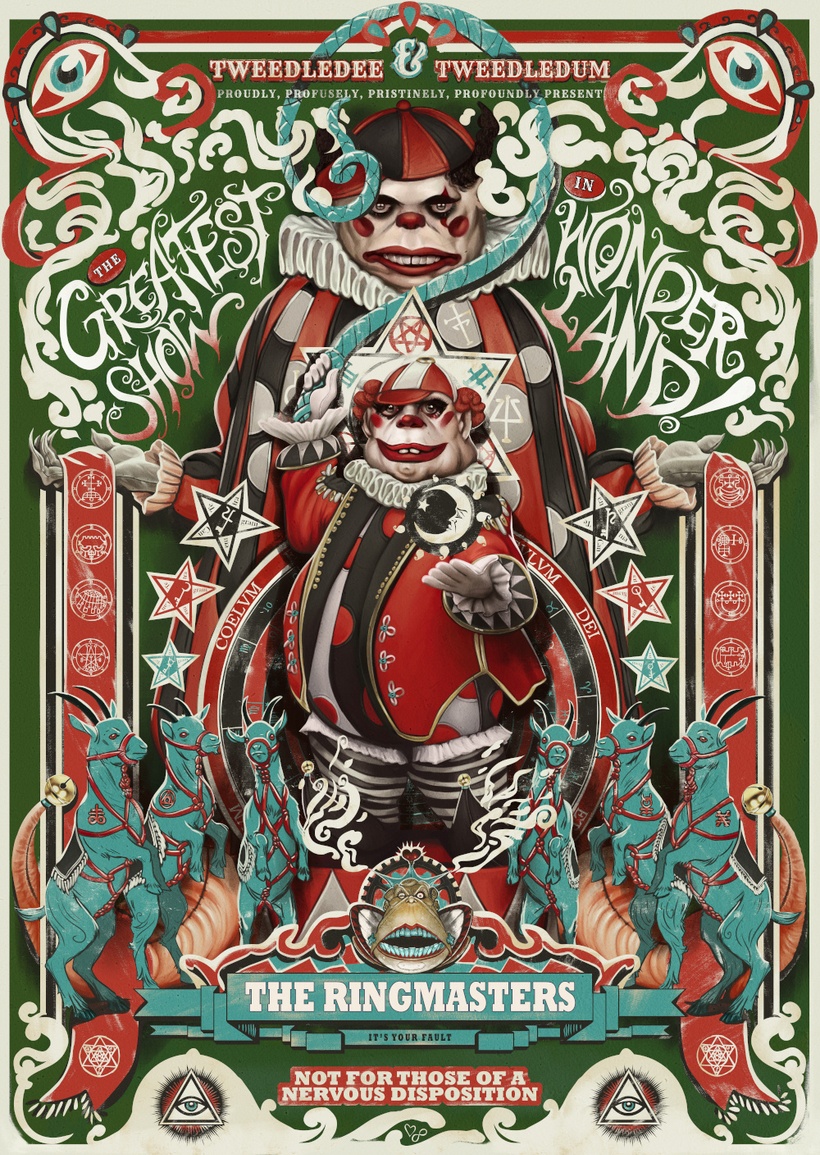 Available to all at $75 and above who are charged in July.
(And yes, it's also going to be available at the 3x$35 tier too)
Finally rounding off the triptych of Circus Posters.  Yay !!
Also, would you look at that on our monthly print schedule calendar.
Seems we have an empty spot in August coming up fast!
What do you think we should do?
Escher Alice perhaps?
Alice and the Snail?
Anything else you've seen?
– Cheers