Dear Insane Children,
Font Lord here with… well… whatever this is   😀
As you can see, we have received the V1.0 prototype of the Hysteria Rabbit from the factory, and let's just say that it needs a little work.
If we compare it to the original design, we can clearly see that it's missing stitching, black feet and the face shape is kinda wrong too.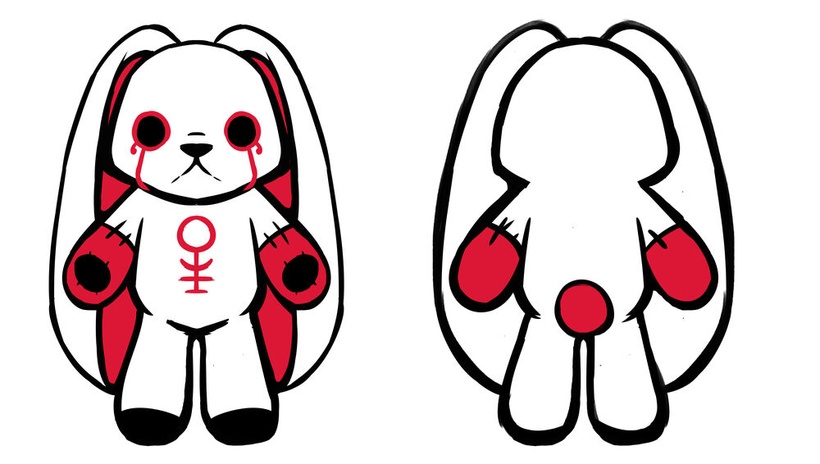 What other changes (if any) do you think need to be made for V2.0 ?
We also have some designs for the bag that will come with the Rabbit and we'd certainly appreciate your feedback about this in the poll below.
Which of these do you think we should go with? Or maybe we need to see more attempts?
As usual, sound off in the comments with your thoughts, ideas, suggestions and ponderings on both the rabbit and bag   🙂
– Cheers, from an increasingly chilly Shanghai.