Dear Insane Children,
Font Lord here, asking for your input on what the next 6 art prints should be to finish off 2021.
Below, you will find a whole host of images and I would like you to choose your favorite 6 in the poll.
Only Choose 6!
We will then take the most popular ones and make them the next 6 prints. Simple   🙂
As usual, we reserve the right to make changes on what you choose if something awesome or amazing happens.
Also, the pictures you see below might not be 100% final and could change a bit.
Finally, there's no way to limit the number of responses you can give, so please be honest and only choose 6 or we'll send Lulu around to bite your face!
Ok, go go go.
CHOOSE (only 6)AWAY!!
We will list the 6 winners likely by around Thurs/Fri.
– Cheers (ONLY CHOOSE 6!)
THE UNIVERSAL TRINITY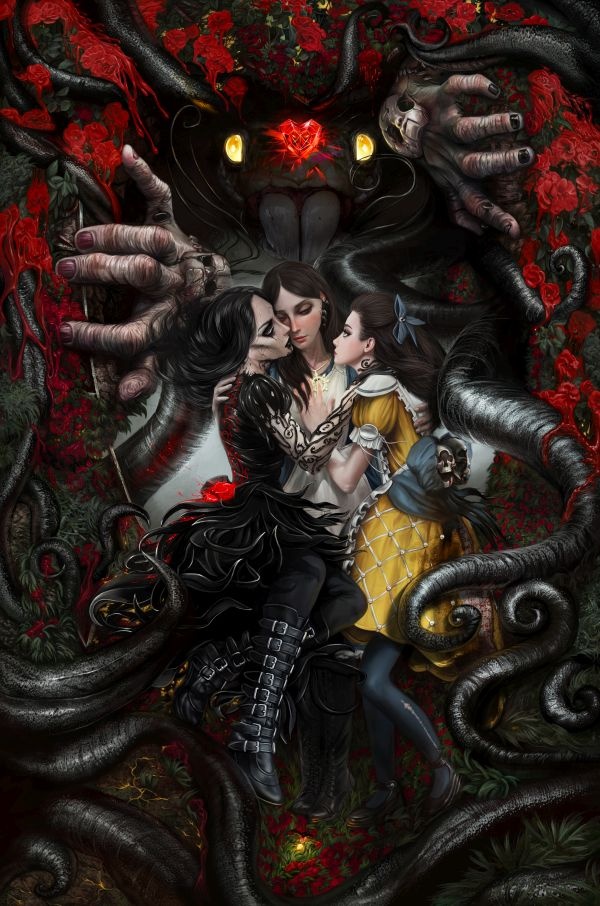 QUEENSLAND BATTLE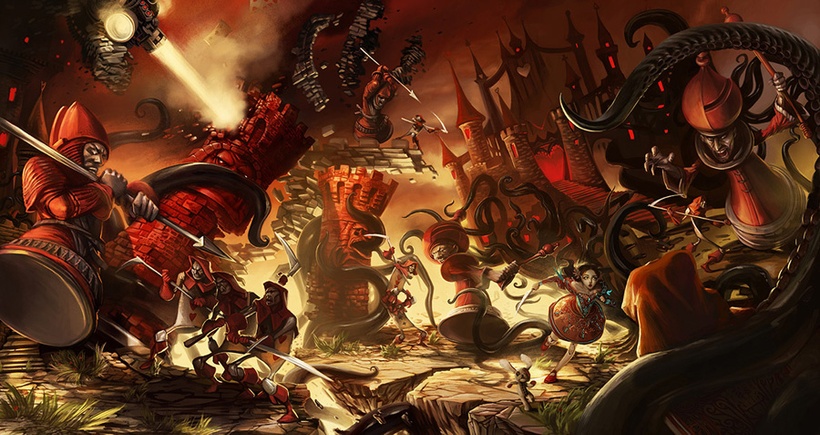 BATTLE OF JUDGEMENT
ALICE MEETS CHESH
THE CAGING
BIRTH OF JABBERWOCK
THE ASYLUM FLOOR
VORPAL GLASS
BUMBY SNATCH ALICE
EXPELLED
PSYCHO STUDY
PUPPET MASTER
HATTER'S QUEST