Dear Insane Children, 
American here – back again! Whew, feels like ages since I posted anything. But I hope everyone was entertained and informed by the guest posts shared by Alex. 
Been crazy busy around here with National Holidays, warehouse moving, meetings, sick relatives, hospital visits, travel, and more… but I think things are finally starting to settle down.
And with that… it's… 
LIVE STREAM TIME! 
Yay, there will be a Twitch Live Stream (also streamed to YouTube) this week. 

You can join us via my Twitch Channel or YouTube Channel. But if you're interested in prizes (of course you are!) then you'll want to join via Twitch! 
We'll check out all the Alice: Asylum latest art/design stuff; we'll talk about updates to our Business Development efforts; and there'll be PRIZES and fun. Yay!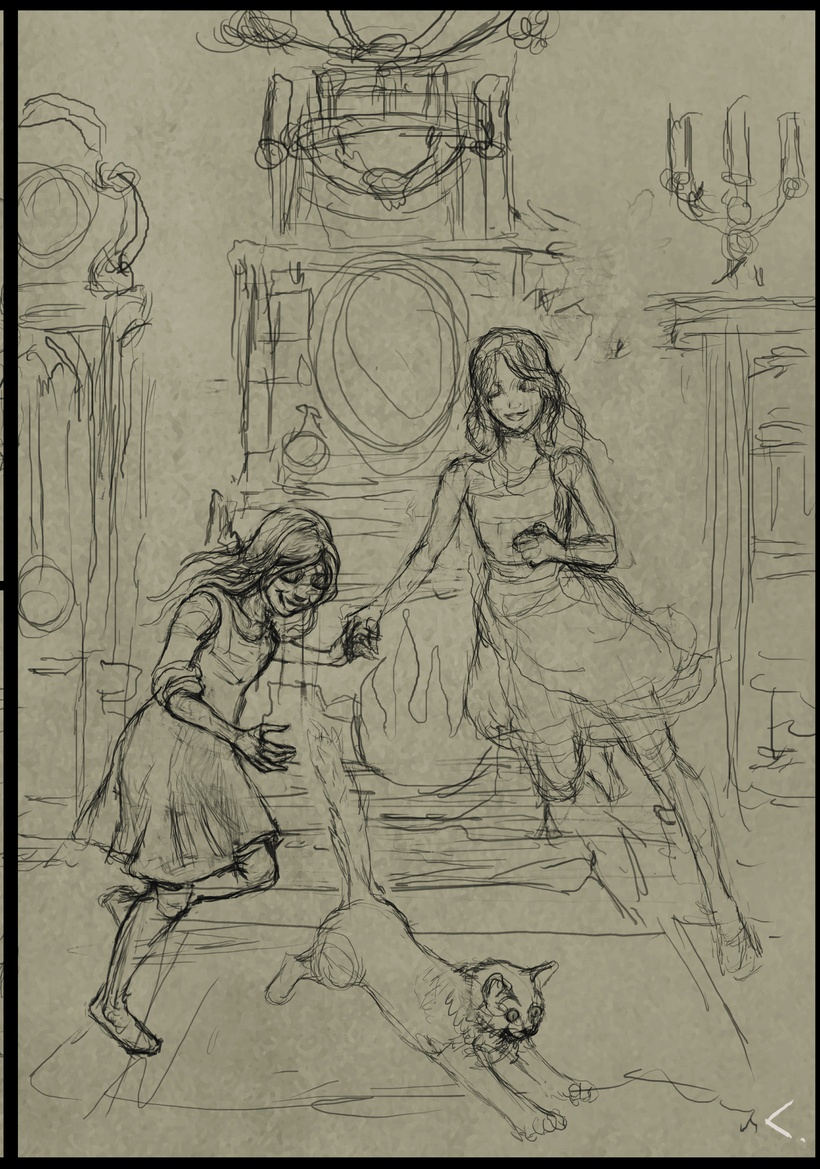 Shared in this post are a couple of new sketches from Adam. These depict possible ways to render the girls (Alice and Lizzie) playing just prior to the moment where they take a tumble, break a tea set, and some blood is spilled. 
I suggested in my notes that it might be better to render this as the girls spinning each other – hands locked together and twirling in circles around the room. I remember when I was a kid causing a lot of damage with that particular move. I think they even use it in "pro" wrestling! 
The cat certainly looks like "Rawr, get me the eff out of here!"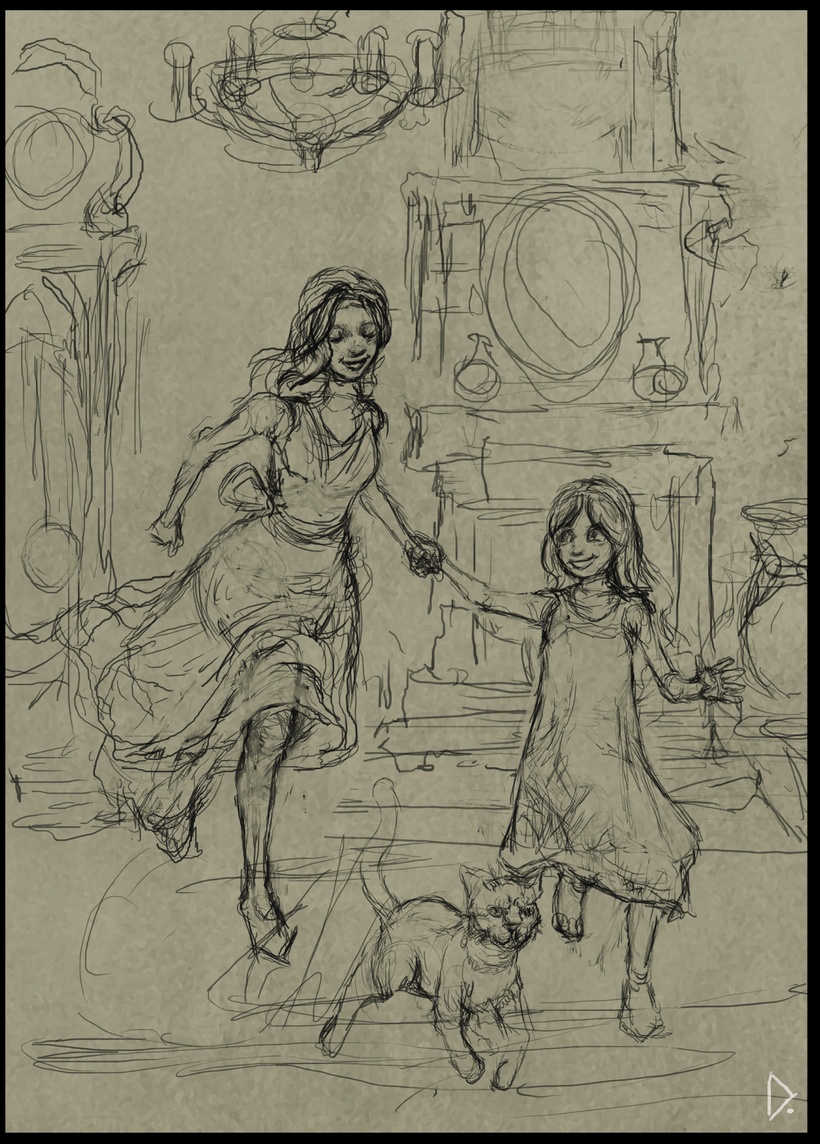 I this scene the cat has more of a calm, "Nope, nope, nope," look about him. He knows it's time to run away but isn't going to give the humans the pleasure of thinking they are the reason his legs are moving. Cats. SMH.
Anyway, let us know in the comments which cat/girl pose you think works best. Of if you think the spinning idea is as awesome as I do. 
Hope to see you all on the live stream this week! 
From Shanghai with Nope, Nope, Nope, 
-American