Dear Fellow Inmates, 
Moving into 2018 we continue or exploration of Alice's Asylum years. Omri sends along the cover image above which I quite love. And he's provided us with a final image of Angelbaby as Alice…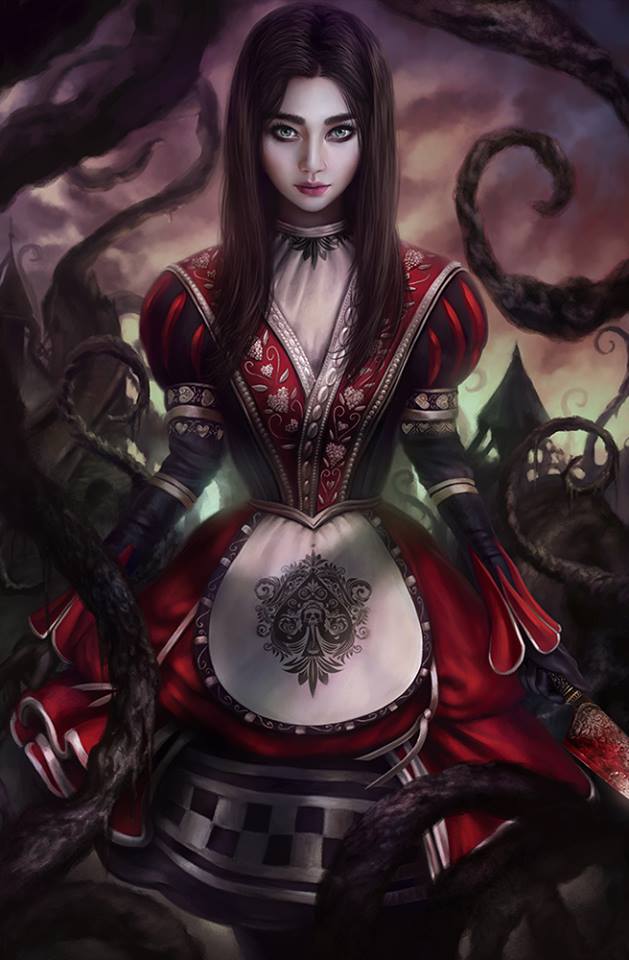 I sent this image to her husband last week and will give them a little time to digest the concept before poking them again. Meanwhile, I have an idea  based on "who is Alice" for the film version which I'd like to share. 
Follow THIS LINK and let us know who YOU think should play Alice when/if a feature film is ever made. We can then ask Omri to create a series of photo manipulations around these suggestions and use those images to drive interest and awareness in all we're doing here. Feel free to share that link in places where you know Alice fans congregate. We'll select the top (3? 5? 10?) suggestions and create a gallery. Should be interesting! 
Meanwhile Joey's created a final render of an image we shared in the last update… 
And I think this might be a good one for the next art print we send to Patrons. What do you think? Which image would you like to see printed and mailed? 
Speaking of prints… I'll need to process prints for December and January in the coming weeks – so don't fret if your December print is a little slow in arriving. That'll get done now that I'm back from holiday saiing 😉
Same goes for the Chaos necklaces. The manufacturers tell us to expect delivery of those on January 5th. Once in hand we can pack everything up and send to backers – expect a ~20 day delivery time once they're sent out. Yan's found some beautiful bags and boxes which those will ship in. The whole offering is looking really great!
Joey sends along two more images…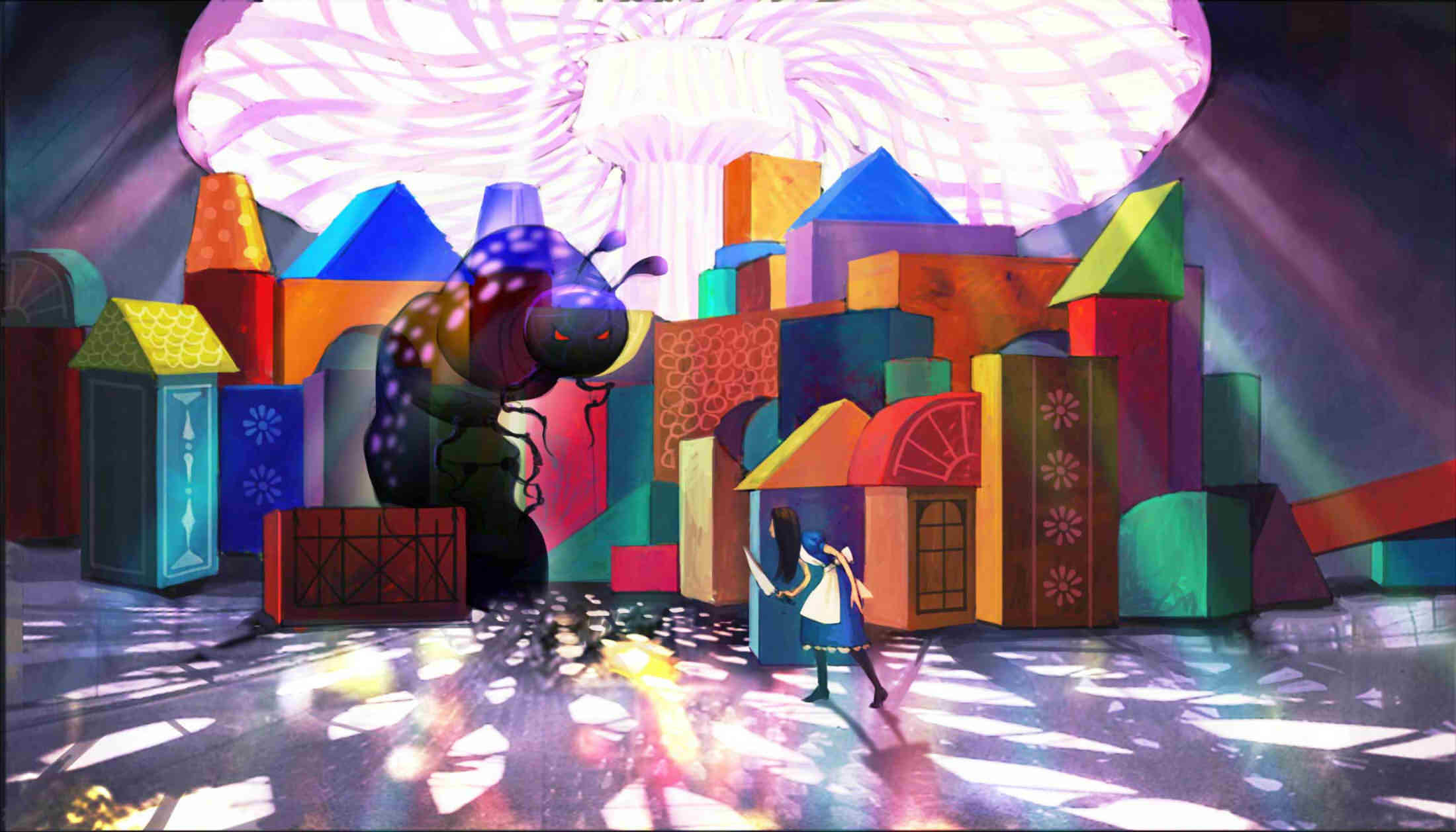 I like the idea of Alice exploring a dreamlike London memory and think Joey's done a good job of capturing the mood and feel. 
For the 2nd image… it's a bit "disco" for me. I think this is one of those times where Joey's lack of exposure to Western culture might result in her unintentional re-creating of colors and themes which trigger in our (Western) minds ideas related to history/culture which feel a bit jarring in the supposed context of Wonderland. That being said, I think it's a great bit of art – and would captures a distinct 70's vibe. 
I expect we'll see a main image/logo treatment from Sonny pretty soon. Really looking forward to that. 
Let's discuss all this and more during the next live stream. Hit that link to set a reminder for when we go live. It's set for 09:30AM, Jan 5th, HK Time (that's Jan 4th in the US… around 5:30pm PST or something) 😛 
From Shanghai with Brrrrr,
-American