Ahoy Mateys! 
While all you Insane Children worked to reach out last Patreon Goal (yay!) I've been roaming the high seas with my pirate hat on. Pirate Jam 2018 started yesterday (April 1st) in Thailand.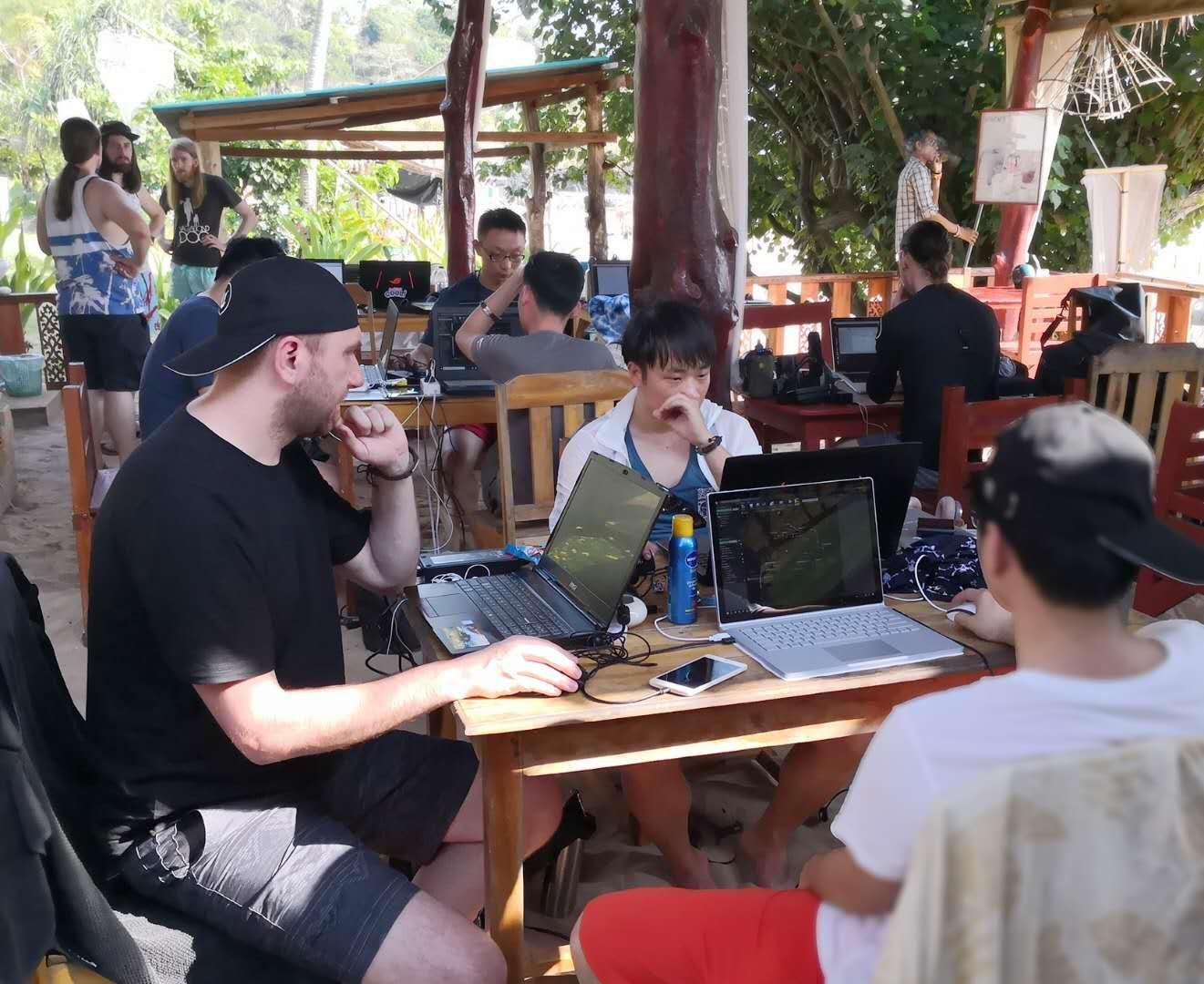 This year we have 20 developers and 10 support crew aboard 6 sailing vessels. Pirates have come from all over the world – South Africa, China, America, and Europe – to code, sail, swim, and explore. 
So far we've survived storms, sun, and sand fleas. This is our second day at the Take It Easy Bar on Khlong Chak (Chak Beach) at the south end of Lanta Island. Tomorrow, we sail north to Long Beach and more adventure. 
Many thanks to our sponsors from Epic Games, Unity3D, Devolver Digital, Kennel.nl, Trash Hero, Freelives Games, and Mysterious! Without their support and encouragement we never could have set sail. 
Over the coming days I'll post video, picture and text updates of our travels. Be sure to check out the Pirate Jam Facebook page for more details. 
Have a message for our pirates? Share in the comments below. 
From Thailand with Arrrrrg, 
-Captain Chaos (American)