Dear Insane Children, 
If you've never read it, I suggest you check out "The Wasp Factory" by Iain Banks. It's a dark little book with an unexpected twist. Not for the faint of heart though as it contains gratuitous violence against all manner of beast and man. Still, as psychological horror goes, it's … well,  The Irish Times called it "a work of unparalleled depravity." And it's one of my favorites… go figure. 
Livestream Tomorrow
Here's THE LINK for tomorrow's livestream. You know the routine… set a reminder of your own. But also click on that link and set a reminder over on YouTube so their algorithm gains more data to use in frustrating what people actually want. The Tech Giants can't learn how to frustrate us if we don't let them frustrate us! 
We'll go live at 09:00AM on Thursday, September 20th (Hong Kong Time). You can use a website like International Meeting Planner to figure out what time that is where you live. For people in the USA that'll be on Wednesday because you're living in the past. It's great here in the future. I ride around on an electric scooter and no longer have any use for paper money. Wee!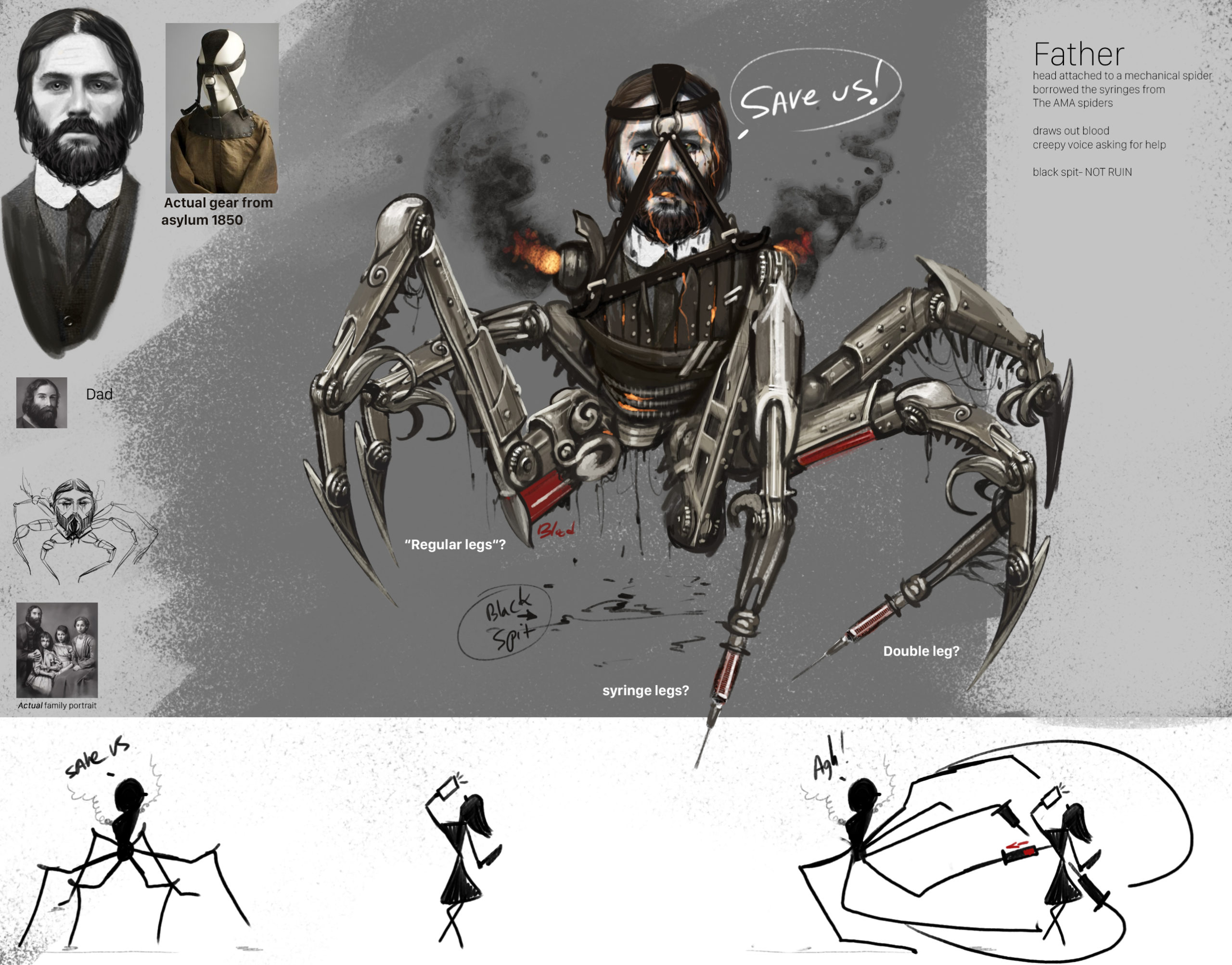 Speaking of people who no longer have use for paper money… Alice's father has fire for arms! I should invite him over next time we're making BBQ. 
There's a lot to unpack in this new enemy design image from Omri. Let's discuss your feedback during the livestream tomorrow. Leave your QUESTIONS and SUGGESTIONS (marked as such) in the comments below. Font Lord will read those while I play Little Nightmares. 

Patches Update
Our next Patron Reward will unlock at 3222 Patrons. It's a set of NEW embroidered patch designs. The factory just started manufacturing these… so, let's hit that goal! Maybe we can unlock it in time for the holidays! 
 That's it for now… more fun stuff on the stream tomorrow. See you then!
From Shanghai with Fire for Arms,
-American