Dear Insane Children, 
Get ready for another weekly Livestream on YouTube!
Hit THIS LINK to set a reminder. 
We'll discuss updates to the Cheshire Kitten Plush – I do have Version 3 IN HAND!
The Cheshire Lair (pictured above) is what we think you'll gain (early) access to when you acquire the Cheshire Kitten Plush Collector Set. It's a secret location in Wonderland which you can only enter if you have the Code provided with the Collector Set. 
As with the Rabbit Dress this unique location will be accessed with that code by Insane Children with the Kitten Plush Collector Set – and then released to everyone else after an appropriate amount of time. 
Next question is… what sort of Goodies should we hide in the Cheshire Cat's Lair?! 
Lots of other bits of art, design, and narrative to discuss as well… 
A lovely little bit of concept artwork for the Train Stations we'll find located all over Wonderland.
Crowd Design Session #13
13 is my Lucky Number and Session #13 felt quite lucky. We covered lots of interesting topics and heard great feedback from our Insane Children. 
You can check that out via THIS LINK. 
Topics for Tomorrow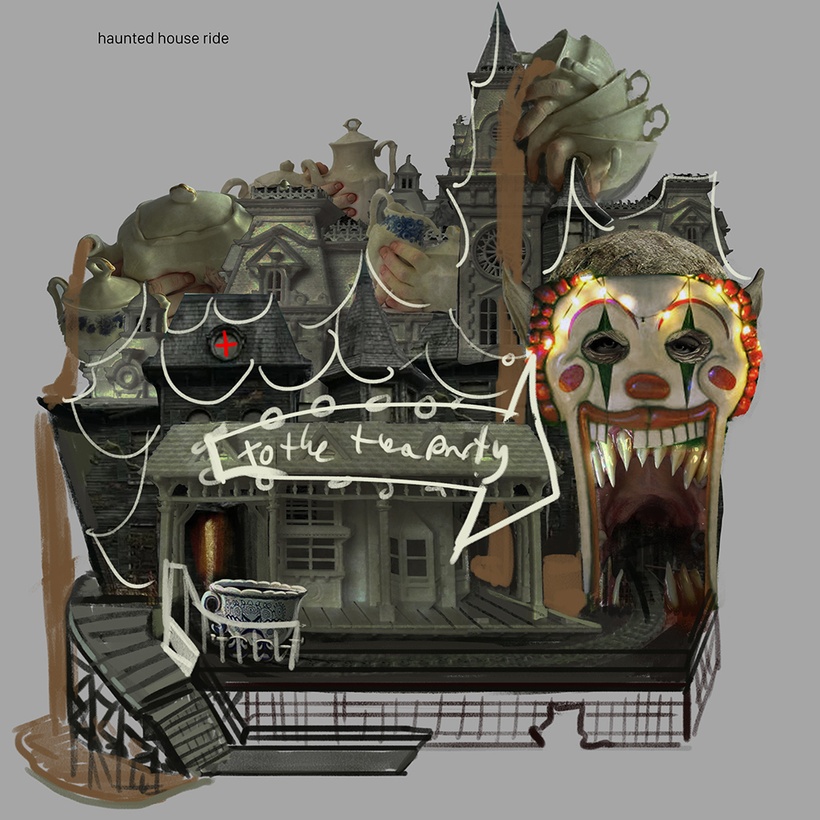 A few more bits of artwork for characters, weapons, and locations – all of which will be discussed in detail during tomorrow's Livestream. Please join us! 
Suggestions? Feedback? Please leave those in the Comments below and we'll address those tomorrow as well. 
From Shanghai in The Lair,
-American