Dear Insane Children, 
These days it feels like we're living in an upside-down Escher painting. A barrel of oil "costs" -$35USD, toilet paper is the new gold, and a microscopic particle has brought entire nations to a grinding halt. Can we just call for an early New Year and be done with 2020 already?!
Here in Shanghai, I've managed to work my way through a large chunk of the Art Prints we need to send out for April. There are only 135 left in the system which need to be picked, packed, labeled, and sent for international delivery. Adding to the "fun" of this process is mayhem in the logistics industry – shipping lines we've relied on to deliver packages around the world quickly and cheaply have been shut down one by one. We're now left with "slow boat" shipping or FedEx/DHL (super expensive)… so all your art prints are now literally taking the Slow Boat From China. But they will eventually get to you… with delivery times now being around 30+ days instead of the 15+ we'd got used to in the past. 
To commemorate the upside-downness of it all… Omri's working on a new Art Print tentatively called "Escher Alice" or "Blade Face 15" … I have no idea! It'll get a new name once it's finished. Though I don't think there will ever be another name as fantastic as "Blade Face." 
Broken Things
And speaking of all sorts of things being broken… Jen is working on a collection of breakable objects…
Expect to see objects like this strewn around Alice's imagination just waiting to be whacked with a Croquet Mallet or shattered with a blast from the Pepper Grinder. I've always found breakables to be a very important part of the rhythm one gets into while exploring a game world. They are like the hi-hat used to keep the beat during the quiet section of a bit of (snake) jazz. A bite of snake jazz? Anyway… 
Live Stream on Twitch
Would you look at that? Twitch offers a way to schedule a future live stream that actually, you know, works?!
So we'll have another live stream on Twitch this week. The usual time… 10AM Thursday morning (Hong Kong Time). Which is Wednesday at 7PM if you happen to be on the West Coast of the US. 
My Twitch channel can be found here:  https://www.twitch.tv/americanmcgee 
And we'll record the post this stream over on my YouTube Channel if you want to watch afterward. 
This week we'll continue playing through Alice: Madness Returns while discussing ideas for the design and narrative of Alice: Asylum. Hope to see you there!
A Word From Our Sponsors
Our longtime and very generous supporters over at Freaky Fandoms (Andrew and Deborah) are involved with a documentary film called "In Search of Tomorrow" which explores one of my favorite movie genres: 80's Sci-Fi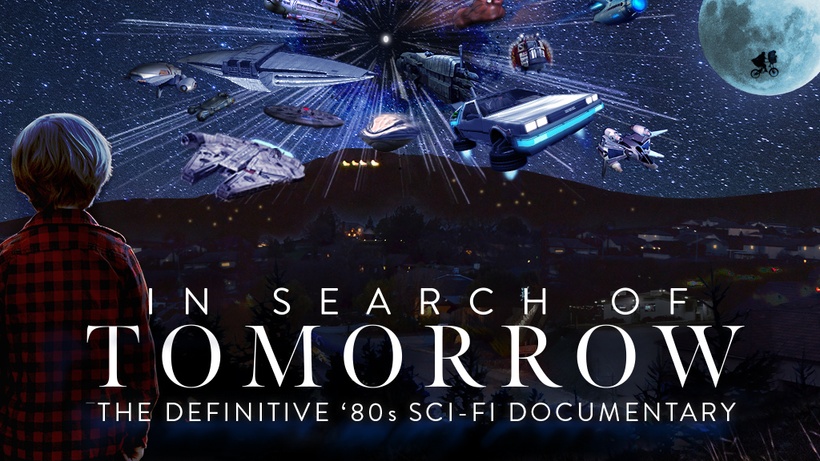 They are currently hosting a Kickstarter campaign (it's already surpassed its goal in a huge way!) and offering a ton of great merch, community hooks, and project involvement (credit, etc). Please check out what they are putting together via this link: 
In Search of Tomorrow on Kickstarter 
If you've been around our Patreon since the start, you know we never do cross-promotion like this… but this is a project I find quite compelling and I think you will too! 
Housekeeping Notes from Font Lord
Font Lord says all the Backerkit surveys for the enamel pins have been sent out. And that there are a few of you who have yet to respond. If you don't respond and provide your shipping details then we can't ship out your pins! 
A final reminder email will go out in the next couple of days. If you've not yet filled out your survey then keep an eye out of for that. And perhaps do a search of ALL your Email Folders for "backerkit" to make sure it's not gone in the Spam Folder or something. Mmmmm. Spam. 
From Beautiful Spring in Shanghai, 
-American