Dear Insane Children
Font Lord here AGAIN.
As you can see from the various pics and the video we have on this here post, the calendars are made and shipped to the warehouse.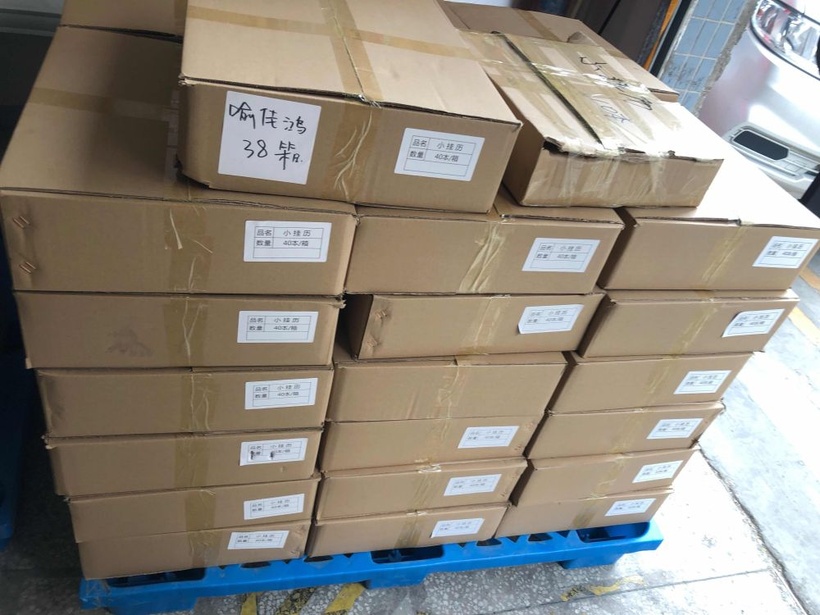 This time, a little unusually, we purchased the packing materials ourselves to send to the warehouse and have also given the people there super specific instructions on how to pack the calendars as seen in the video.
I think you'll agree that they look as snug as a bug in a rug when all bundled up?
And most importantly, protected as heck!
ALSO…
As many of our long term Patrons might remember, every October we do a spooky Halloween 'Double Print Month' special for the people at the $75 and above tiers.
Sorry we're only just mentioning this now, but we've been really busy with rabbits and stuff  🙂
So, to reiterate, if you're at the $75 and above tiers before November hits, you will get TWO prints sent out to you after being charged at the beginning of November.
AND if it's your first ever month at $75, you get a Chaos necklace too. WOW!
You might also notice we are deviating a little from what we said would be the next print, but based on how awesome these two are, I don't think many people will mind.
BEHOLD
Both of them pretty darn incredible.
So there you have it.
Lots of great info and news, direct from Font Manor   😉
– Cheers