Dear Insane Children, 
Adam sent a final render of the scene (recovered memory) where Alice and Lizzie twirl happily around the living room. That darn cat is there… suspicious but ultimately not damning. At least he doesn't look so guilty in the final version!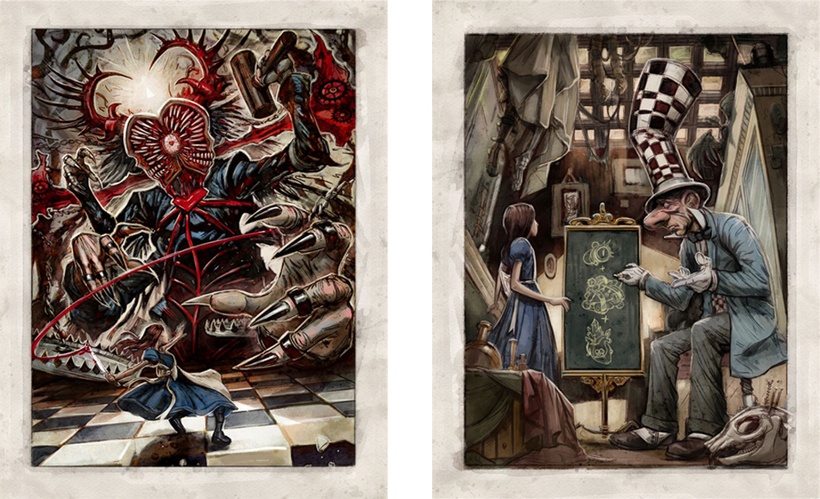 A reminder that this month you can get two prints (pictured above) for the price of one at the $75 Tier. And if this is your first month at $75, you also get a Hysteria Bunny. 
Narrative Update
Alex and I jumped back into the writing process with both pairs of feet yesterday. We're working through a well-defined list of tasks related to improving the narrative, strengthening the theme, and responding to all of your excellent Crowd Design feedback. 
I feel really good about where we're at and where we're headed on this. Can't wait to share the next version of the Narrative Outline with you. 
From Shanghai with Love, 
-American