Dear Insane Children, 
The crazy year that was 2021 is in its final moments. And our team – like many of you – has been taking little bits of R&R between holiday events and spurts of Wonderland-inspired creativity. And behind the scenes… there's a lot going on. But we're going to save the major updates until the start of 2022… only a few days away now. 
Due to the holidays and timing of various announcements… there will be NO Live Stream this week. But we are planning one for the week following (6th of January, 2022) and it'll be a BIG one. 
We'll talk about our plans for Asylum in 2022 – and how we're going to push to finish the Design Bible. We'll also talk about work we're starting that actually takes place inside the Unreal Engine. And (hopefully!) we'll be able to share that big news I've been hinting at… (turns out the deal wasn't 100% finished, hence the delay). I've been told it's expected to be done any day now (take that with a grain of salt due to holidays). 
Do you have hopes and plans for the new year? 
Predictions on whether it'll be an improvement over 2021 (or worse)? 
One thing I know for sure in my house… is we're having another baby in 2022. We're hoping for a girl but won't complain if we get another boy. Whatever physical form it takes… this child will be born in the year of the Tiger. Lucky's a Pig. Yan and I are Rats. Quite the zoo! But I've been told that Chinese tradition says Tiger + Pig is a good combo. Who knew? 
Let us know in the comments below your thoughts for 2022. 
And we'll be back soon with a big update post containing all the fun stuff you can expect from our team in the new year. 
Oh, and Martin wanted me to share this month's art print: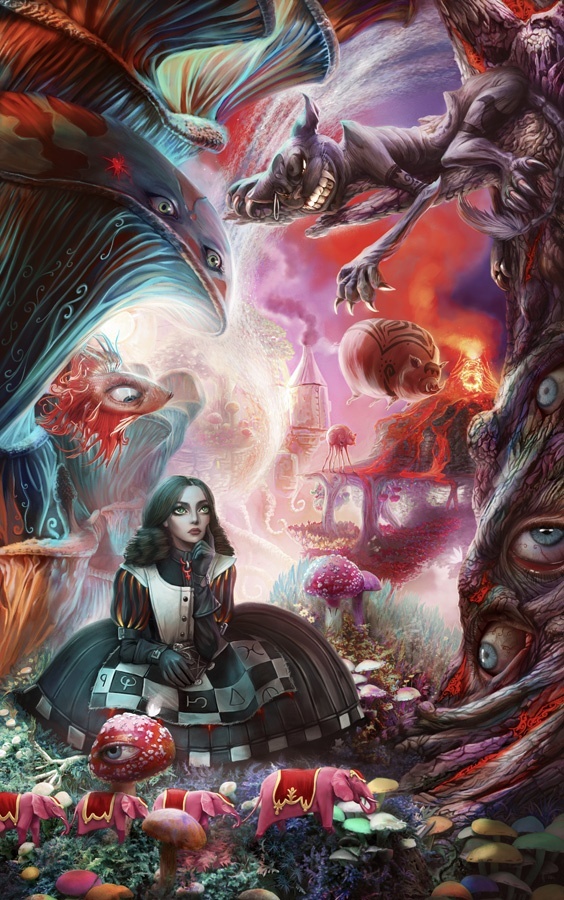 This is "Alice Meets Cheshire" and will be sent out to everyone charged at the appropriate tier for December (the charge happens at the start of January).  What a beautiful image!
From Shanghai with Flying Pigs,
-American