Dear Insane Children, 
Thank you, for all the great feedback on the last Crowd Design post! Omri took that feedback and created a new version of Alice's "End Credits" dress (main image above). 
And he also delivered an illustration for the "Angela" character who appears in the end scene.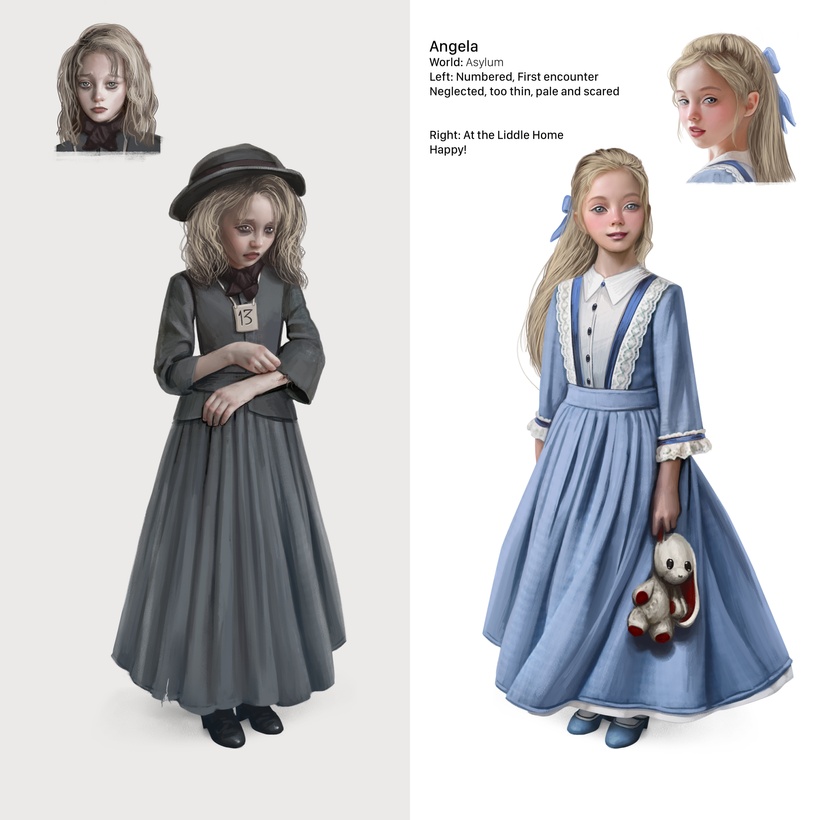 Alex's response to seeing the Angela illustration is worth sharing: 
Hi guys, I'm writing to say that this actually hit me in a bit of an emotional way tonight. I created the character of Angela, and she was someone who kind of came to life in my head as we wrote the story.

?Seeing her like this, is exactly how I imagined she'd look.
?Better than even.

?Alice like this with her together, holding the little rabbit is really beautiful.
?It's very special to see them like this together.

?They're perfect. Thank you Omri for doing such a beautiful job. I'm sure everyone will feel the same.

?In regards to your questions;

?1. Yes, Angela is written as another abused Ward "cared for" by Radcliffe.
?Perhaps from another wealthy family, it was a tie that's never explicitly stated that Angela was "Alice's replacement" as mentioned in the last lines by ?Bumby before he dies.

?2. Angela receives Alice's rabbit from Radcliffe. He does steal her rabbit, and he uses it to manipulate Angela.

?3. Correct. Angela is roughly the same age as Alice at the start of the fire. 7-8 years old.
Obviously an important character and story element for him (and for us all!). 
Omri also sent over updated designs for Toto and Dorothy. These will be used to drive the production of 3D models for these characters. And those models will be brought into the Unreal Engine (work being done by Adam L.) for presentation in-scene.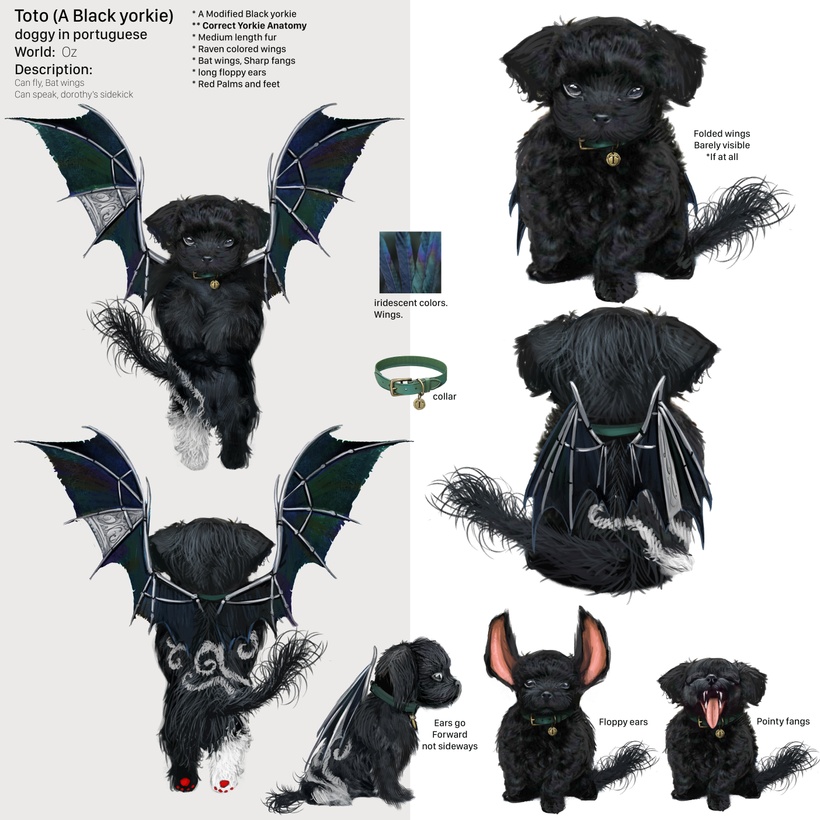 And Dorothy… 
Let us know in the comments below what you think of all these designs! 
From Shanghai (still in lockdown!),
-American