Dear Insane Children, 
I've linked the video from last week's live stream to the top of this post. If you've not seen it… this is your chance! We got off to a bumpy start – couldn't get sound from Alex's mic to work properly. So we had to drop Alex, restart, and patch together a stream with just myself and Martin. But we did an overview of where we've been, where we're at, and where we're going (in 2023). And I think it turned out alright. 
We will try another proper stream with Alex (and a functional sound setup for him) with the next scheduled stream. That would be next week… December 1st for us here in Shanghai. November 30th for those of you over in the US. 
At that time, we'll try again to do a Design Bible and Production/Planning review with Alex. 
And we'll have lots of great new art to share like…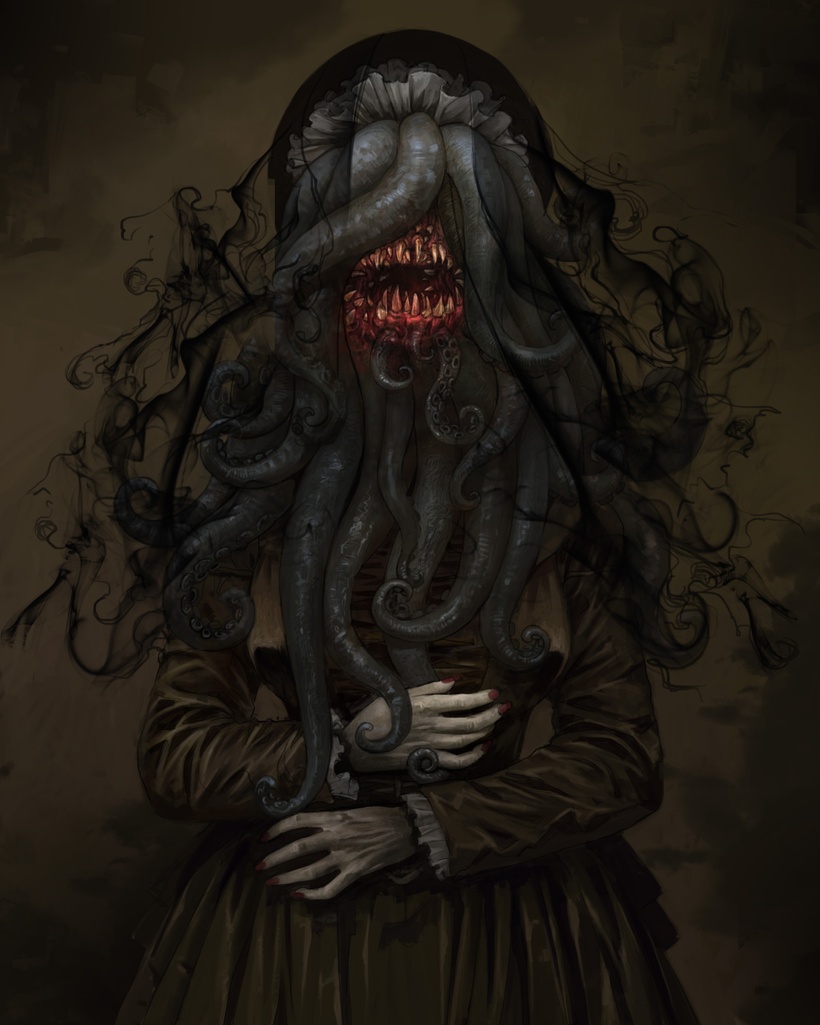 An incredible illustration by Joey. Wow. 
Be sure to share your questions and feedback in the comments below! 
From Shanghai with Tentacles, 
-American