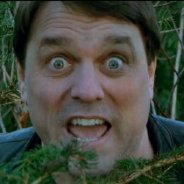 Continuing with a series of interviews geared towards support of our ongoing Oz Kickstarter campaign, I've asked designer Chris Taylor a couple of questions.
AJM: Last time you and I talked you were in the middle of your Kickstarter campaign, then came the Wargaming announcement. Can catch me up on what's happened since the acquisition? What are you working on these days? Is Wildman coming to life or have you shifted towards a "World of…" project?
CT: We've been busy since the acquisition working on our "next big thing", which we have so far announced as a big new Free-to-Play PvP MMO that will continue to expand upon what people love about the Wargaming titles that have been released so far.
AJM: Your Kickstarter was brutally honest and at times very very difficult to watch without being overwhelmed by a sense of sadness and loss. You really laid it on the line… Can you talk a bit about the sort of reaction this generated from the press, your supporters and detractors? Beyond the response from Wargaming (which is great), what was the single most surprising thing that came out of that experience?
CT: It was indeed a very tough, emotional rollercoaster ride, but it was a good experience to go through. I think it got us all a lot closer to the truth about game development, and that ultimately helps more than it hurts. The big thing that I was left with was the enormous support that I received from my friends and the gaming community, there are some truly great people in the world, and it really came through during the campaign.
AJM: A lot of people assume that because we're in the business of "making games," life must be easy and stress-free. You showed a different side of the story… and I wonder how you got through. What do you do outside of making games to blow off steam? Any secrets to success in life (not work)?
CT: Making games has always been challenging, right back to the first title we made, Dungeon Siege, when we first started up Gas Powered Games. I remember continuously having the bridge the payroll by using my house as collateral, but looking back, those were great experiences that really made the successes much more meaningful. The best way to blow off steam is to play more games! Seriously though, these days I also like to tinker with electronics thinking up some cool new gadgets that I can take my experience in games and combine that with hardware… it's good to keep expanding and finding new ways to express myself creatively.
AJM: Conventional business wisdom suggests we not broadcast our struggles, yet your transparency proved that something good can come from letting the world know when we need help. Can you talk about the thinking that went into making the decision to reveal the struggle and the risk you were dealing with? Was it a unanimous decision?
CT: I believe that it came from the belief early on in the process that to be successful on KS, much like doing an AMA on Reddit, that the community expects and appreciates a great deal of transparency. Trying to hide the real truth of what's going on would not be well received, and we believed that and really took it to heart. We all know what it feels like to have someone "spin" the truth, so I was like, guys, we need to just show it the way it is, and now we should pull back the curtain and let them all the way into the process. Looking back, I understand that this was a very uncommon approach, but I think it's fair to say that we're seeing more and more of this openness and it's a good thing.