Dear Insane Children,
Back today with a couple of bits of new artwork and announcement for our next… 
Hit that link to set a reminder! Join us tomorrow morning (Hong Kong Time, 9AM – PST 6PM) for a live stream where I continue to fall, drown, and die through "American McGee's Alice" while discussing Alice: Asylum, Out of the Woods, and the Chaos Coin.
First up in the update – some have been asking for progress on the embroidered patches. Here you go…
The designs for patches and packaging are DONE. And everything's been sent to the factory. They've told us it's a very busy time for manufacturing – embroidered patch season?! – so we've not yet actually started production. As soon as they do start production and give us a delivery estimate I'll be sure to share it here with you first. 
But let's assume ~1 month still for manufacturing… then everything gets sent to Shenzhen for shipping… then another ~20 days for delivery. So, we'er probably looking at around 2 months before you might expect to receive these in the mail. 
I am pushing Yan to push the factory to make things go faster. Again, will update once I know more. Your patience and understanding are appreciated! 🙂
Next up… some artwork from Joey. Work continues on the world-map layout and design. I think this is "final" enough – so I've asked Joey to move on to some visual representations of what this setup might look like in-game (as in your view of these islands floating around the ether from a location on one of the islands). 
Meanwhile Alex continues to make progress on the Chaos Coin and the EA PPT.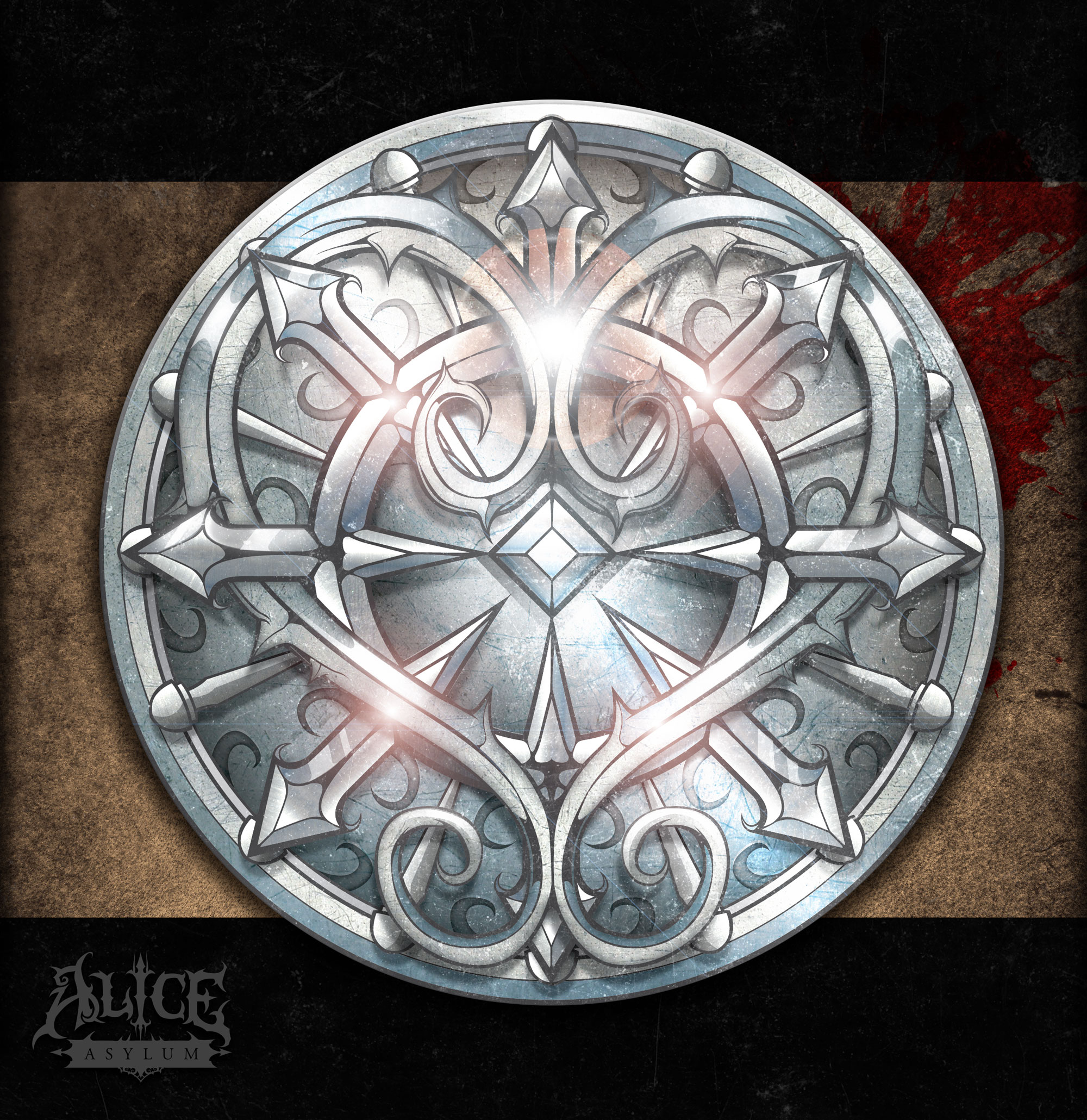 The heart symbol was in the drawing I shared with you last time we saw the coin concept illustration… but in this new version I feel it's overpowering the Chaos symbol. What do you think? Does the heart detract from the chaos? Should we keep it like this or ask for a version without the heart? 
Lastly, we've got some mock-ups of the Out of the Woods card game box…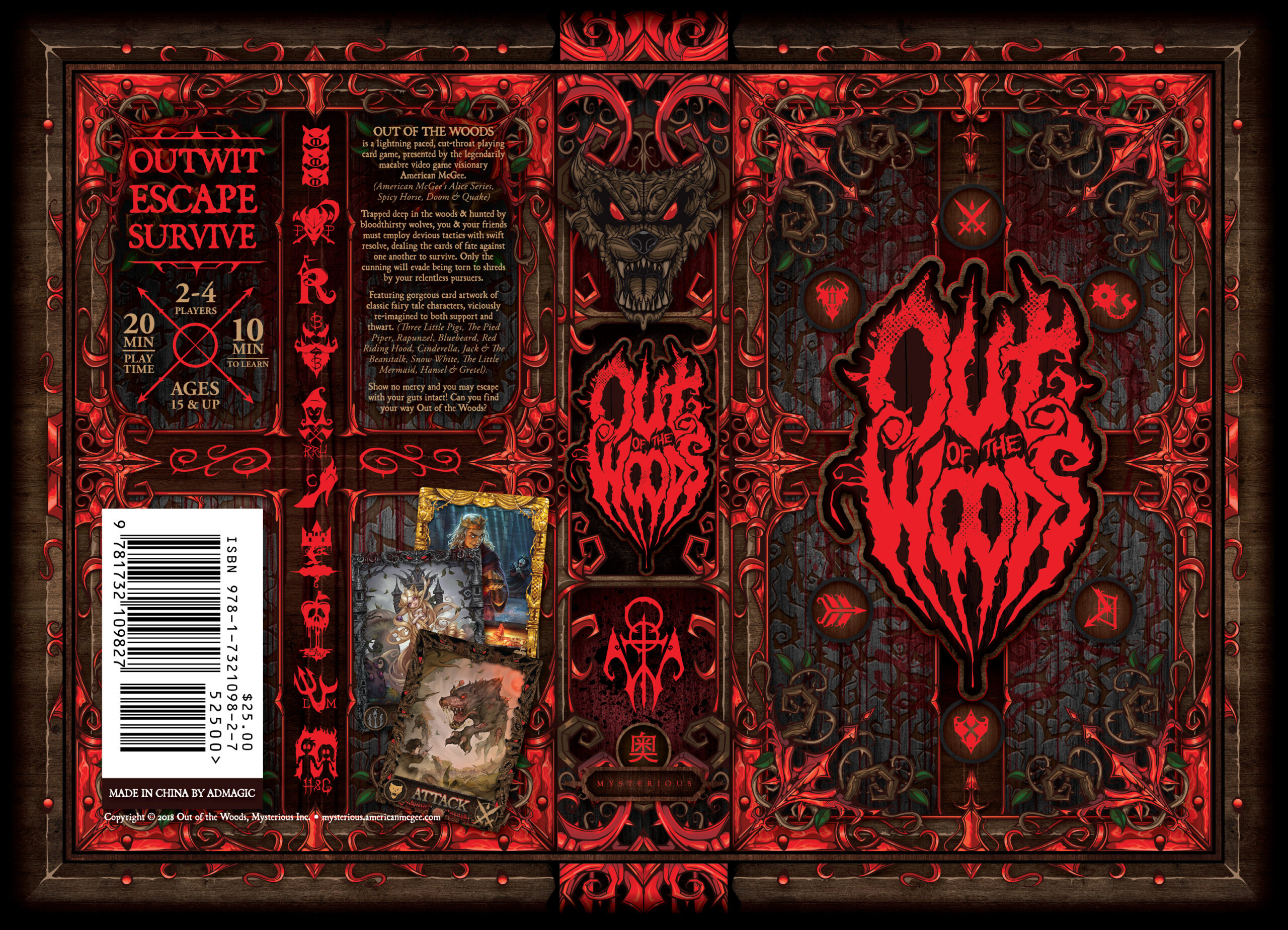 We've turned around a couple of minor comments on these and sent them off to manufacturing. With that done we now have the game, illustrated book, and coloring book being manufactured! Once that's done we can start sending these to customers around the world. Yay! 
If you want to grab a copy of Out of the Woods you can do so here. 
See you all in the live stream tomorrow!
From Shanghai with Love, 
-American (and Lulu)