Dear Insane Children, 
I've got an idea for a new boss in Alice: Asylum… "Million Poster Tubes" – he might be a distant cousin to Rick & Morty's "Million Ants" but that doesn't make him any less formidable. That's the thing about growing an awesome Patreon community and running a super successful campaign around the Chaos Coin… Physical things must then be signed, packed, and delivered to Insane Children all over the world.
After several solid days of signing, rolling, packing, labeling, and shipping, I can finally say I've defeated Million Poster Tubes… for now. Many thanks to my trusty sidekick Font Lord and our latest addition to the team, Matt. (Matt needs a better nickname). 
And, thank YOU, for waiting patiently while I was focused on The Tube Wars. 
Speaking of bosses (or the lack thereof) this was one of the most highlighted bits of feedback about Alice: Madness Returns… "Where are the damn bosses?" The game is so deliberately anti-boss that it even features a bit of a head-fake at the start. Just when you think an epic battle is about to commence between Alice and the evil duo of March Hare and Dormouse… nope! 
So we've heard lots of requests for "moar bosses!" in Asylum – and those requests will be heeded. We'll even feature that same furry duo, March Hare and Dormouse, which are the subject of today's main image. 
Joey's come up with an art treatment and boss design I suspect we'll all enjoy a few cups of. What do you think?
Who are some of the other major Wonderland Characters you'd like to see Alice fighting in Asylum? Comments below – and be sure to use QUESTION and COMMENT tags if you'd like Martin to read your stuff during the next livestream. 
Joey also sends along another image inspired by a multitude of requests and questions from fans: Alice parkour across the rooftops of London. 
This was another area where many people felt we could have delivered a bit more action in Madness Returns. The main constraint being, as usual, time and money… we simply didn't have the resources for rigging, animating, and coding all the stuff necessary for a "normal" Alice who was playable in this fashion in the real world. Depending on resources we'll try to remedy that in the new game.
The last bit of new art from Joey is a triptych of enemies – all members of the family "Creepy Doll Part Nightmares." We discussed this image and lots of other art in detail during the last livestream. In case you missed that, you can still watch it HERE. 
During that livestream we FINISHED the very slow, very death-filled play-through of "American McGee's Alice" and we're now in need of a new game to play! With that in mind PLEASE COMMENT BELOW with ideas for what game we should start playing  next. 
I've heard requests for DOOM and Quake. I'd personally like to give "Bad Day LA" a spin. Franbow has come up multiple times – but people have also mentioned it's very heavy on text and reading… which might not be the greatest thing to mix with us also trying to respond to your comments, suggestions, and Super Chats. So… give us your (other) suggestions in the comments below!
Chaos Coin Update
Martin is working to compile all your info for shipping out the Chaos Coins. That process will continue until September 17th. Martin will do a final data extraction on September 16th around Midnight and use that info to build the final shipping list. We will then send out the survey (via email) which you'll use to provide us your Name and Message for embedding on the virtual coin. 
If you're still having trouble getting your Patreon payment to go through then please contact Patreon and/or your financial institution and work with them to clear that up. On our side we're powerless to help with failed transactions. But fear not – so long as you get the issue cleared up this month, then you will receive your coin!
Please, do not write asking us to confirm that your pledge is OK or if you're receiving a coin. Even though Stickboy and Font Lord are super heroes (of sorts) we'd still struggle with dozens of such requests. Wait until the 17th. We'll post an update at that time and the survey links will be emailed. If, after that point, things aren't clear or you feel uncertain, you can email us and we'd be happy to help 🙂 
Those of you waiting for the 17th in order to adjust your pledge (and thank you for waiting as requested) I do want to quickly spam you with a reminder that two more months at that pledge level would unlock an autographed art print, which you can select from the Mysterious Shop and have mailed anywhere in the world (free shipping)…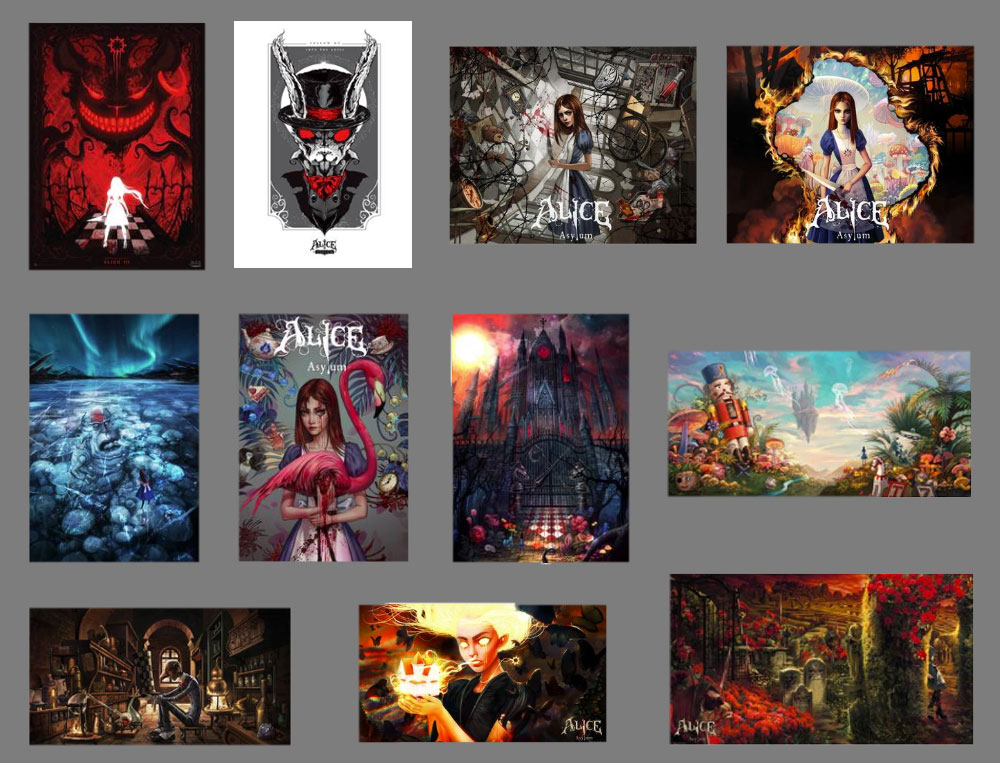 3 x $35 = one art print, so keep that in mind. Full list of available art for you to select from is available via THIS LINK to Mysterious. And two more images will be added before you hit your x3. If you do decide to stick around at that level, you might consider adjusting your Tier so that Font Lord doesn't have to work as hard to sort you into the correct category later on 😉 Mmm… spam. 
Livestream Time
We've set the next livestream for Thursday, September 13th, at 9AM Hong Kong Time. Hit THIS LINK to set a reminder. YouTube sucks, set your own reminder, etc. And use International Meeting Planner if you are confused about time zones and whatnot.
Last but not least… the White Rabbit Doll design. We're pushing this towards production so provide your feedback in the comments below. He's going to be our new best friend, so let's make sure we get him right! 
From Shanghai with Tube-itis,
-American