Dear Insane Children, 
Golden Week 2019 is coming to an end here in Shanghai. While China celebrated "70 Years of Communism in the PRC" we hid out at home and played with the baby. Lucky did give us an excuse to venture outside during the holiday – he had a one-month checkup with the doctor. They weighed and measured him, recorded his movements, and gave him a stamp of approval. He's growing FAST. Good boy! 
Another Year!
We also hit another milestone in recent days. This time of year roughly marks the start of my focused efforts in using Patreon to fund and promote efforts towards getting Alice: Asylum into development.
Through the support of our Insane Children, we've built a team of artists, designers, and support staff to enable the creation of concept artwork, story, design, and physical rewards which we've leveraged towards getting a new game made.
Alex created an "Art & Design Team" overview (shared above) to provide a clear picture of the team our Insane Children have made possible.
And let's not forget the Insane Children themselves! You can see here our growth in terms of Insane Children since October 2017.
This puts our Patreon Community at 8th in the "Games" section on Patreon and in the Top 100 overall for most months. 
The result of all this is a breathtaking collection of artwork, narrative, and design which you can view over on the Asylum Wiki. Just a quick sample of images through the months. Remember these milestones?
Early on we talked a lot about the design of 13-year-old Alice's face… 
And we had our first peek into Wonderland…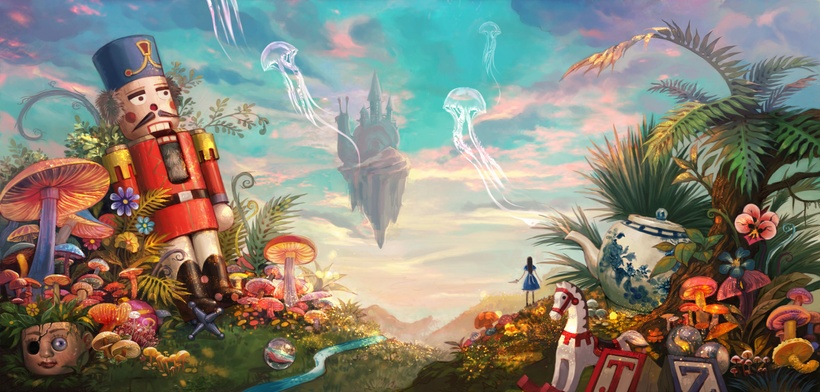 We've explored a variety of dress designs…
And cat designs…
We've talked about puzzles…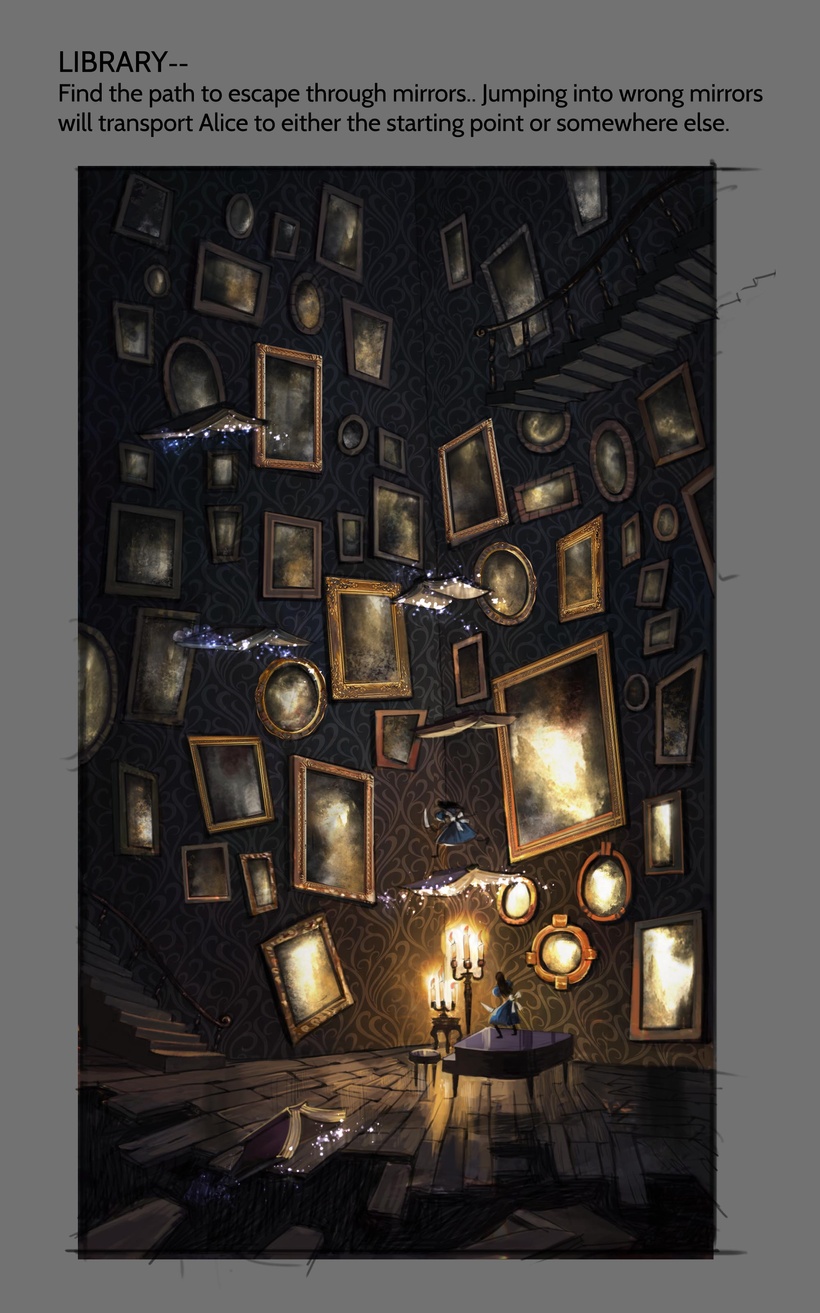 And enemies…
And we've produced and shipped a ton of physical goodies…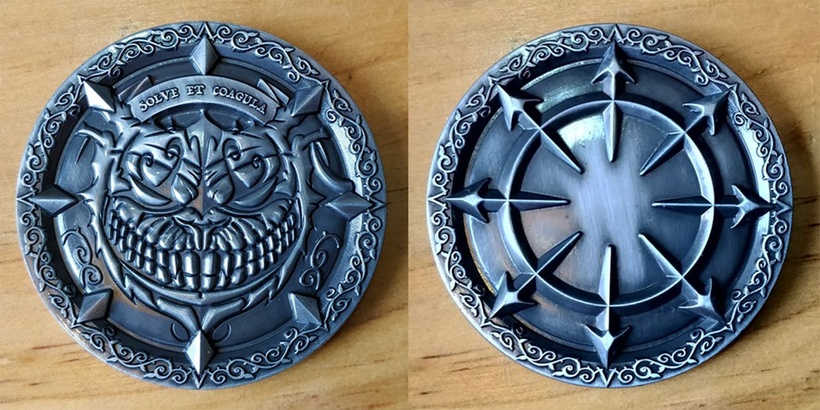 It's been a wonderful process – one that I can easily say is the most engaging and rewarding that I've ever had the pleasure of taking part in. 
Are We There Yet? 
We're still on the road! I wish I could say, "We're almost there!" but the reality is that only EA can answer this question. 
And where are we with EA? 
As you know, I am bound by multiple NDAs to not reveal the contents of my ongoing discussions with them… but I'll recap with those bits you already know.
Late 2017 there was a request for an overview in terms of design, plans, etc -for a new Alice game.
Early 2018 we delivered the License Proposal Book. 
Months of discussions. A basic outline of the license deal is achieved. 
Early 2019 we're assigned a new Biz Dev guy.
Months of discussions. A "final" outline fo the deal is achieved. 
Mid-2019 we delivered the "Ashen Rabbit" Studio/Project Proposal Book. 
Discussions take a meaningful turn.
Late 2019 we delivered an updated pitch based on a new request.
If you've not seen the latest pitch, you can find it in a Patreon post back on August 7th called "Madness Bacons" – mmmm bacon.
We are now waiting on a response to that latest pitch – something we crafted in Crowd Design with our Insane Children. 
What Comes Next?
We keep creating! Our team is currently detailing the narrative and design for the Realm of the Queen of Hearts – an area that represents Alice's anger. 
Ater Anger we're heading into Bargaining – a realm where we'll encounter the Mad Hatter and learn of his involvement with the current state of affairs in Wonderland. 
This process of mapping out the locations, characters, and story will continue through Bargaining, Depression, Testing, and Acceptance. Along the way, we'll loop back to previously visited areas to improve on and incorporate the ideas we've established there. 
We can then start writing dialog, building level layouts, storyboarding cinematic sequences… and more!
These tasks are usually handled by teams of dozens of artists, designers, and writers but where we do not have a massive team – we do have loads of time!
When we're finished we'll have a lovingly crafted Design Bible which our development team can follow through the production of the game. 
 Slow but steady wins the race. 
Questions and Comments?
Your feedback in this process is critical. "Crowd Design" is what makes our efforts here different. It's pre-production funded and guided by the fans – the Insane Children! I believe that makes it pretty unique – especially in terms of the size and scope of the product we plan to make. 
Let us know in the comments below how we're doing!
What more would you like to see from the project, from the team, and from me? 
We'll address your feedback during the live stream this week (another post coming on that later today). 
Thank You!
As always, THANK YOU! We could not do this without you. The Asylum pre-production team is 100% powered by the fans. All of the art, story, and design we're creating are a direct result of your trust, patience, and contributions. 
From Shanghai with Love,
-American