Dear Insane Children, 
Lots going on these days and very little time to take care of it all! Madness in the Asylum!
And among all the things, we need to take Lucky for MOAR SHOTS this week on Thursday. That means we will need to move the Live Stream to the following week. 
Sorry about the late notice but I just found this out last night. And what's with all these shots? I swear, since this kid was born, he's going in for shots once a month… By the time they're done he'll nothing but holes! 
The man himself. Going for a bike ride with his favorite pet trash truck. 
Meanwhile, our art team continues to crank out beautiful illustrations…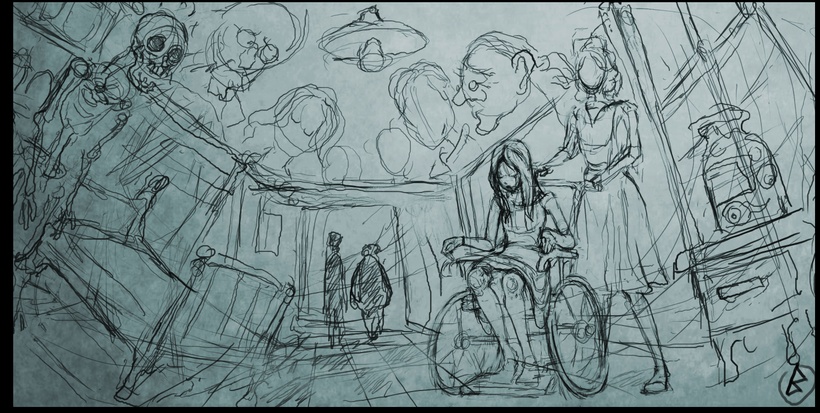 Adam is working on a series that highlight Alice's time in the Asylum. And these feel particularly appropriate to the theme of "shots" and needles. 
Yikes!
Next up, for those of you interested in the Narrative Development going on behind the scenes… 
I am working with Alex this week on a list of notes that I hope will drive us towards our next release-able story chunk. More on that soon… 
And I'll be back later this week with more artwork and design stuff to share. 
From Shanghai in the Summer Rains, 
-American