Dear Insane Children, 
Adam sent over the final version of Alice's boss battle fight with the Jabberwock. Turned out AMAZING. Of course it did. I like all the little details contained in this image. The platform is suspended by the chain/tongues of Alice's Wonderland co-inhabitants. The confrontation taking place surrounded by clocks (time). And the looming Chaos taking over the world in the background. There's so much THEME contained in this image – so much that links back to the journey Young Alice has endured and the overarching narrative of the series. Anyway… I love this image! 
You know what I don't love? 
There's another huge typhoon heading towards Shanghai. And if you look at the storm track you'll see it basically lands in my back yard. Again. So… 
Last time this happened it was a bit scary. The water level in the flood control channel behind our house got pretty high… but the local authorities kept everything under control. Hoping the same will be true this time. Fingers crossed. 
Now… we're supposed to have a Live Stream this week but I want to wait until after this storm has passed to decide whether or not that's going to happen. Expect an update in 48~72 hours on that topic. 
If things don't go well I might end up underwater. And Joey provided a concept sketch of what I'll look like if that happens.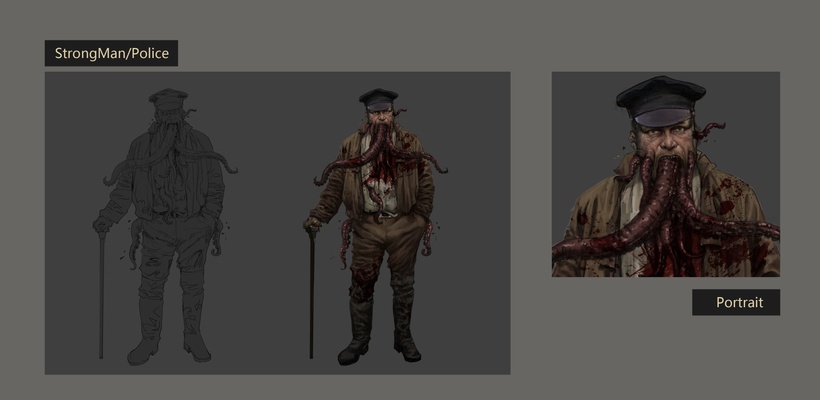 Actually, these are sketches of London Citizens from the Underwater London section of Asylum.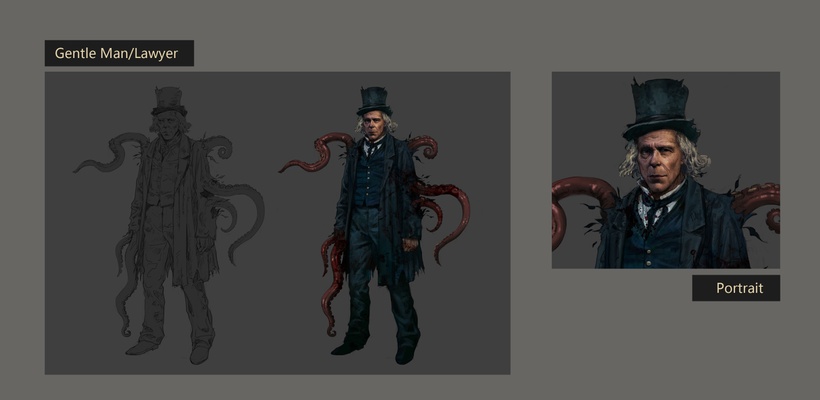 Maybe that one is more like me? 
I think there are some dudes in Japan who are turned on by this. 
We'll have a look at all of this – AND MORE – if there is a live stream this week. Woo. 
Meanwhile, Jen and Yan continue their awesome work on more Plushie Dreadfuls. We've been putting some new designs through Crowd Design over on my Instagram and the Mysterious Facebook Page. (I try not tot post too much of this stuff on Patreon because people get confused/upset – "That's not Alice!"). 
This is version 2 of a design related to PTSD… a topic at the center of the Alice: Asylum narrative. So let us know in the comments here – or over on the Facebook/Insta posts what you think of this (and the other recent Plushie Dreadful designs). 
Finally… 
How many of you have seen the trailer for the new Matrix movie? 
You can check out The Matrix Resurrections over on YouTube via THIS LINK. 
I posted a screen-grab above from the opening frames of that trailer. Do you see what I see? Blue butterfly. Phrenology. Black cat on a desk… remind you of anything? Yeah… kinda crazy.
Feels like someone has been playing the Alice games. And of course, the entire trailer is one giant Alice in Wonderland homage. 
What did you think? See any other interesting parallels to our Alice? Let us know in the comments below. We'll watch the trailer and discuss some of this stuff on the next stream (assuming I'm not underwater). 
From Shanghai with an Umbrella, 
-American