Dear Insane Children,
Just a quick update to share some new art and wish you a happy weekend. 
First up, we have a sketch from Adam depicting Lizzie trapped inside a pocket watch designed by The Dollmaker. Alice will encounter this during her boss fight sequence with Bumby/Dollmaker… 
And it allows her to complete Lizzie's narrative arc as established in Madness Returns. 
Up next… Omri sent over the final scenes from the 2nd Queen boss fight sequence…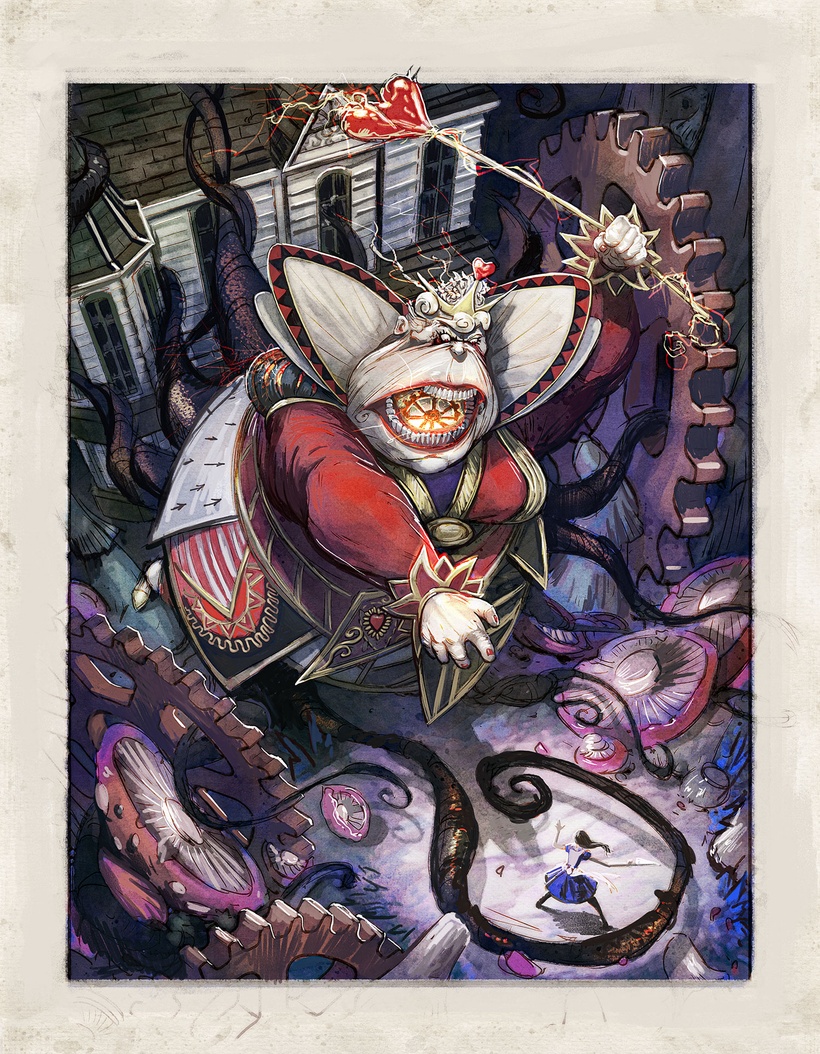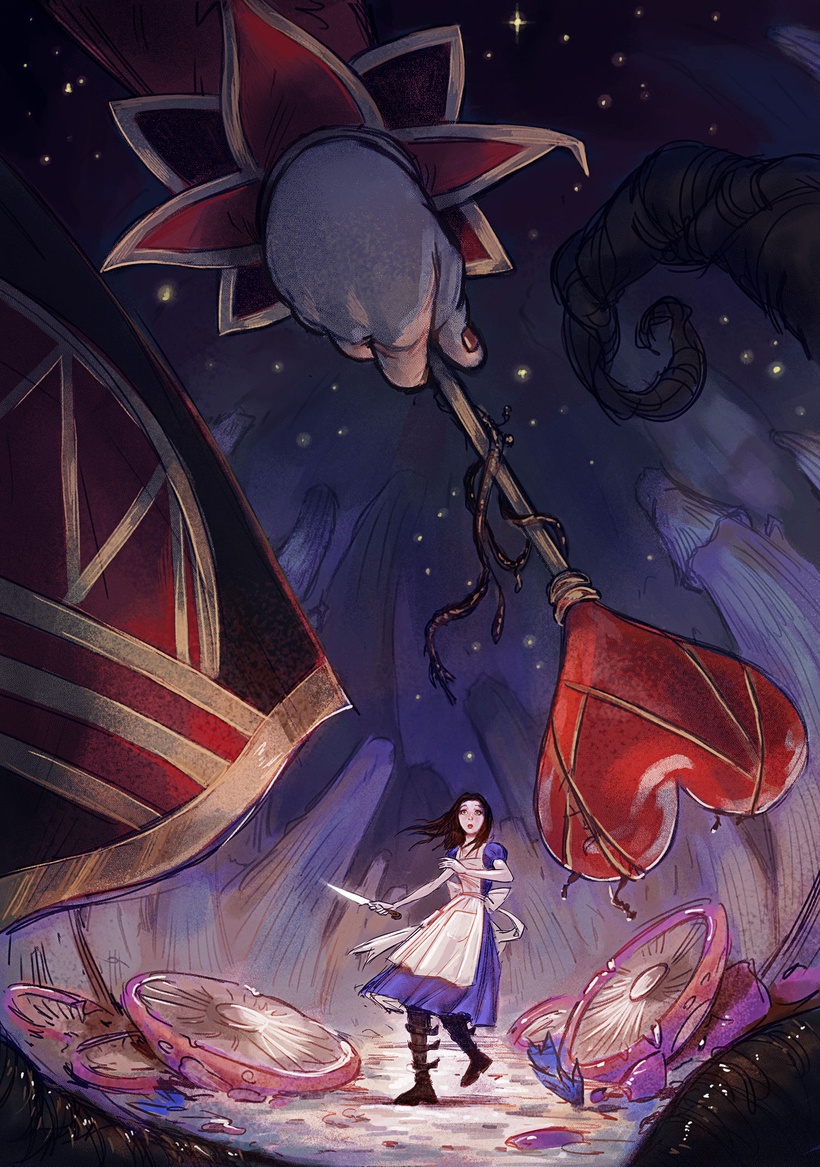 These images were a collab between Norm (lines) and Omri (colors). And they turned out great! 
Let Adam, Omri, and Norm know what you think in the comments below!
Lastly, I don't know if it's been mentioned here on Patreon much (I've been trying to avoid too much Plushie Dreadful creep)… but we did release a plush bunny relevant to Alice's journey. And, no, it's not her Distressed White Rabbit. 
It's a PTSD Bunny… 
PTSD Bunny is now available in the Mysterious Shop: 
Head over to learn more about this bunny's theme and story. It's my favorite design we've ever done!
If all goes to plan… there will be a live stream next week. 
And (FINGERS CROSSED) hopefully we're announcing that big news soon as well. (Hurry up already!!!) 
From Shanghai with Love, 
-American